Bamboo Organic Cotton Stay-On Boots - Cloud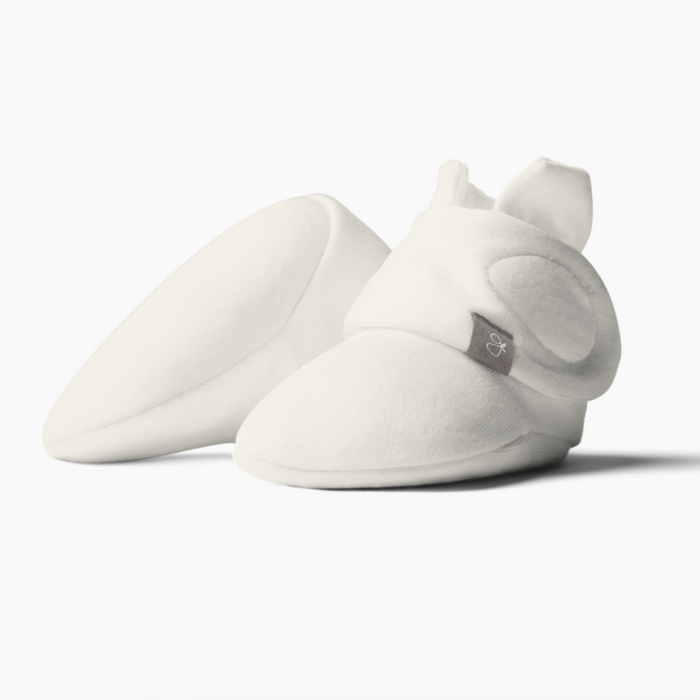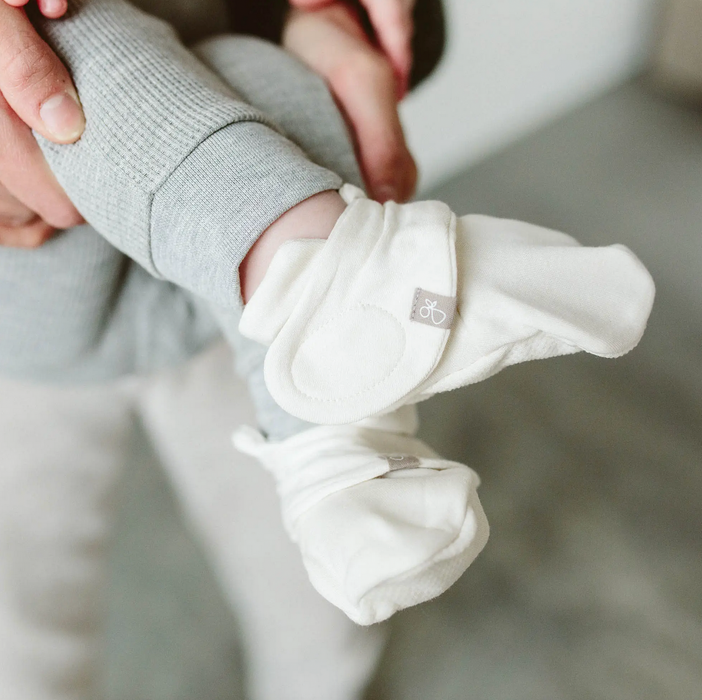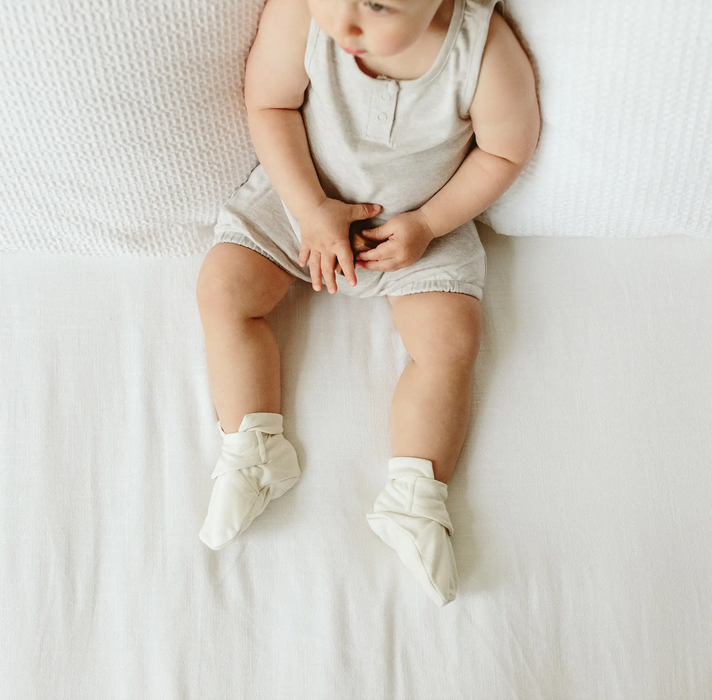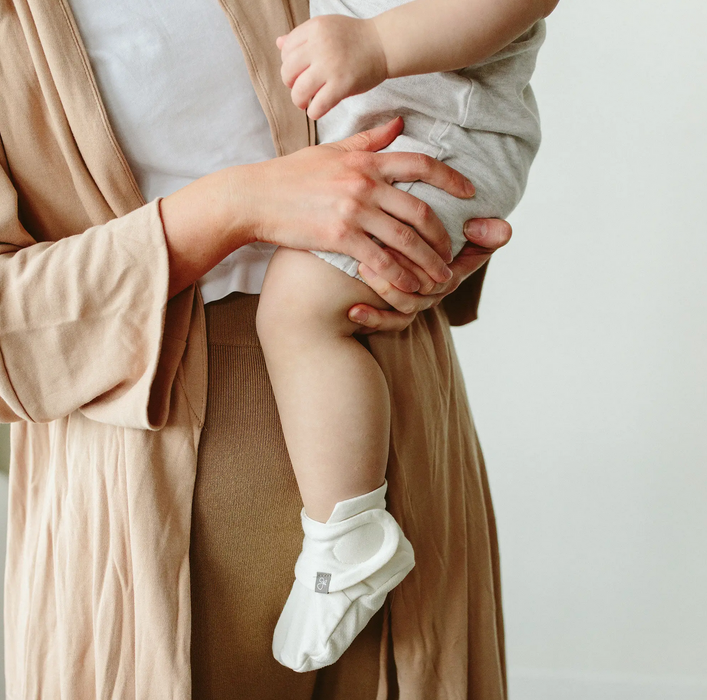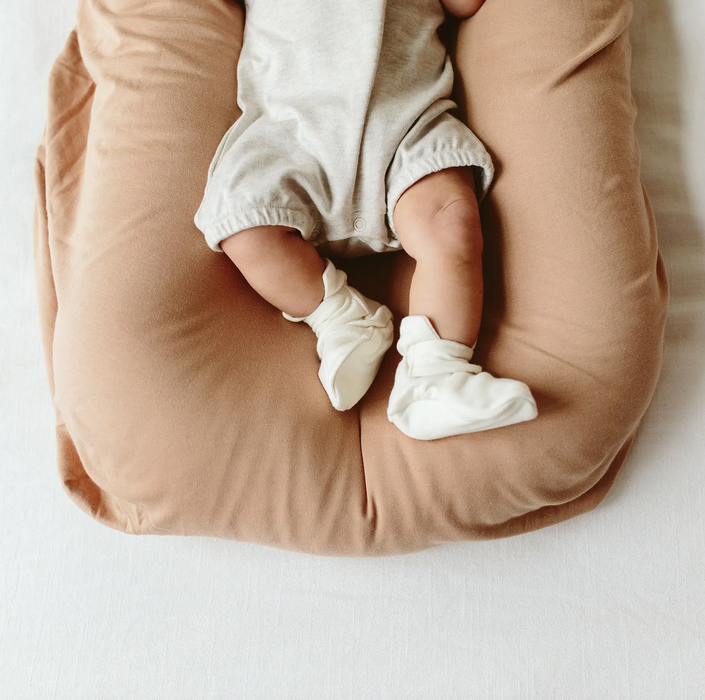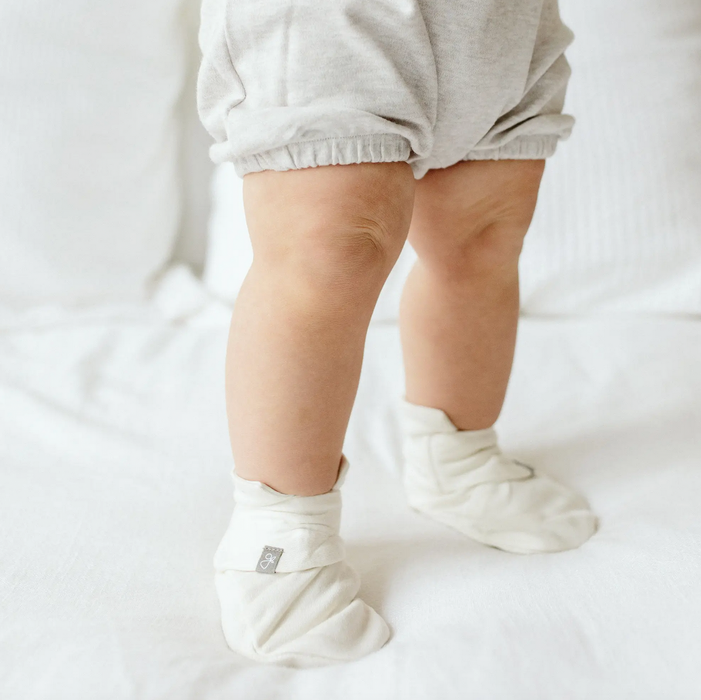 Never lose another sock. A super-soft organic baby boot that is adjustable and stays on no matter what. Featuring our two-part adjustable closure system that remains secure on your baby's feet and grows with them.
6m+ has extra grip on soles for those first wobbly (and adorable) steps.
Fabric: 70% viscose from bamboo/30% organic cotton
Care: Machine wash on low or delicate. Dry on gentle/low or line dry.