Our Little Adventures Book Box Set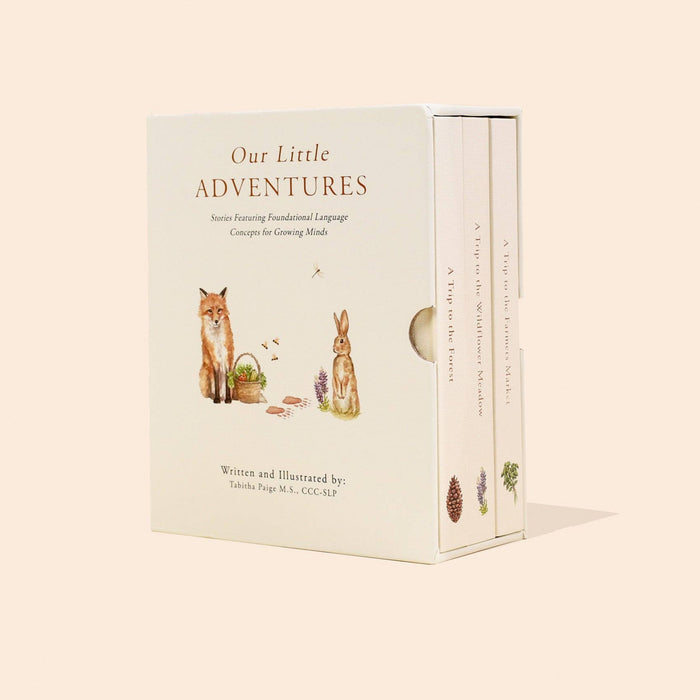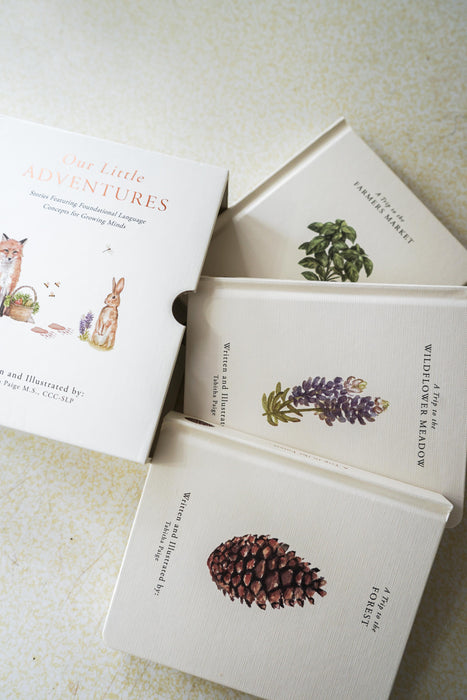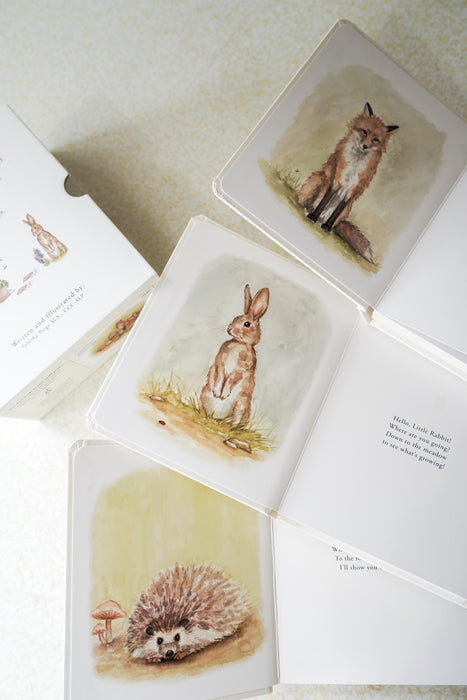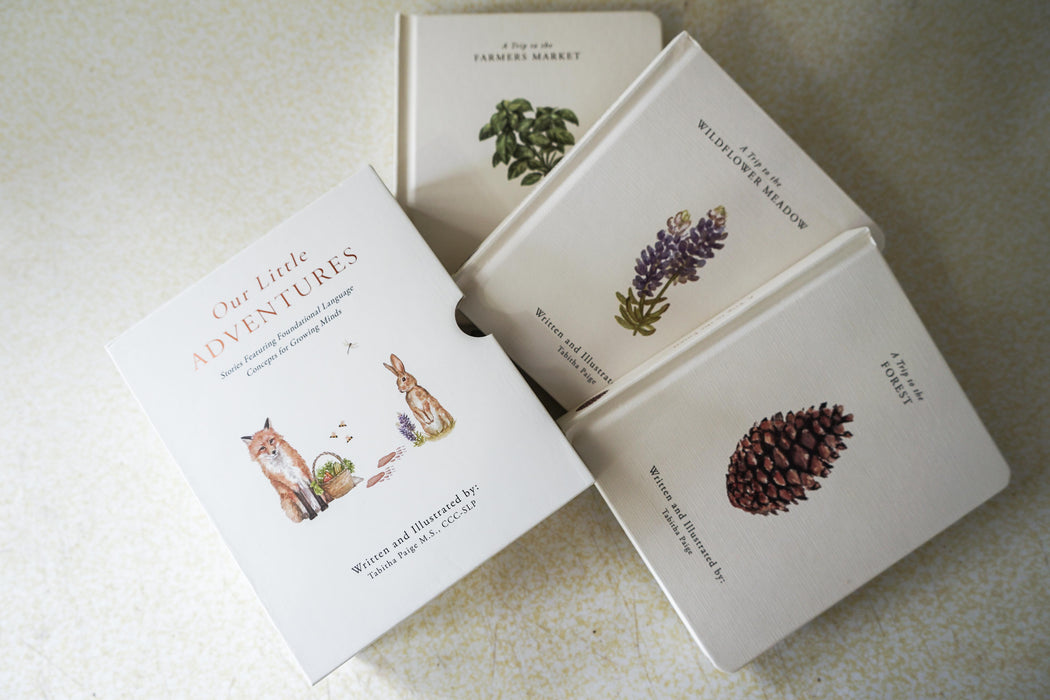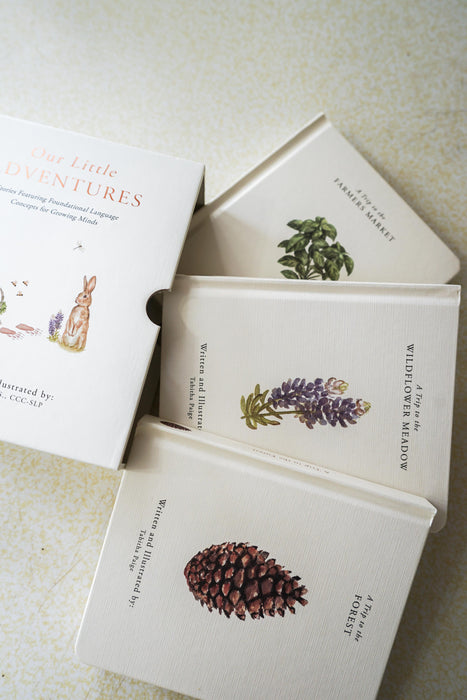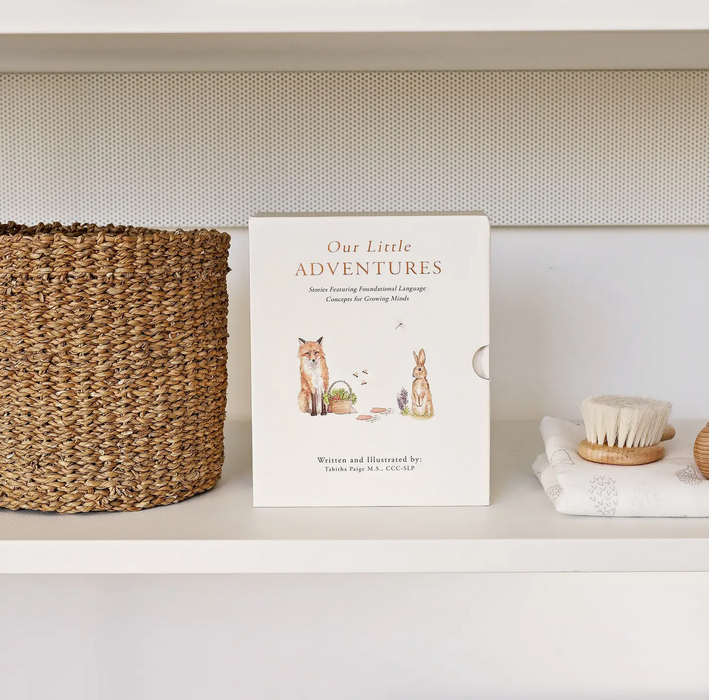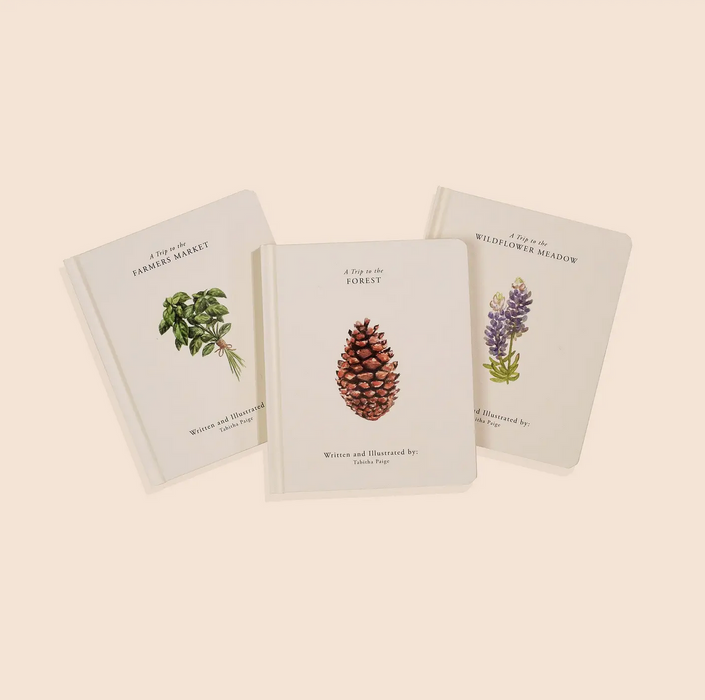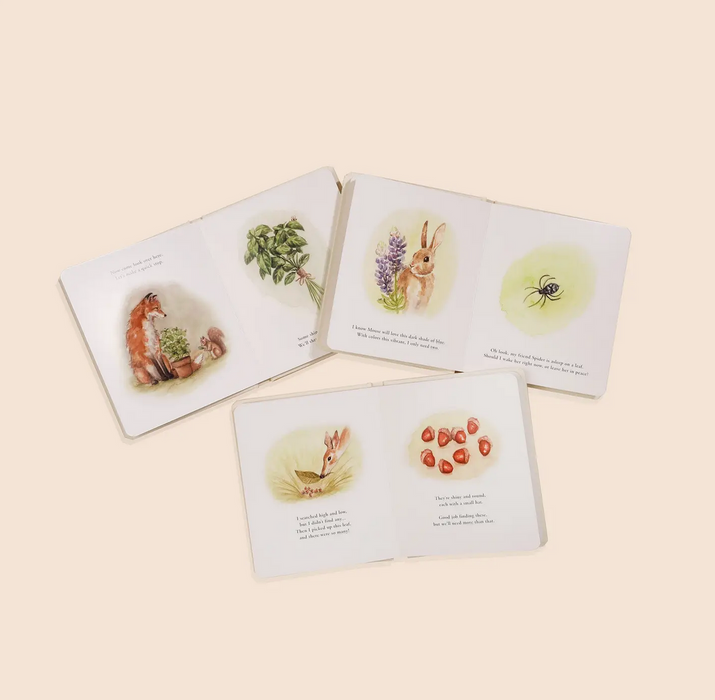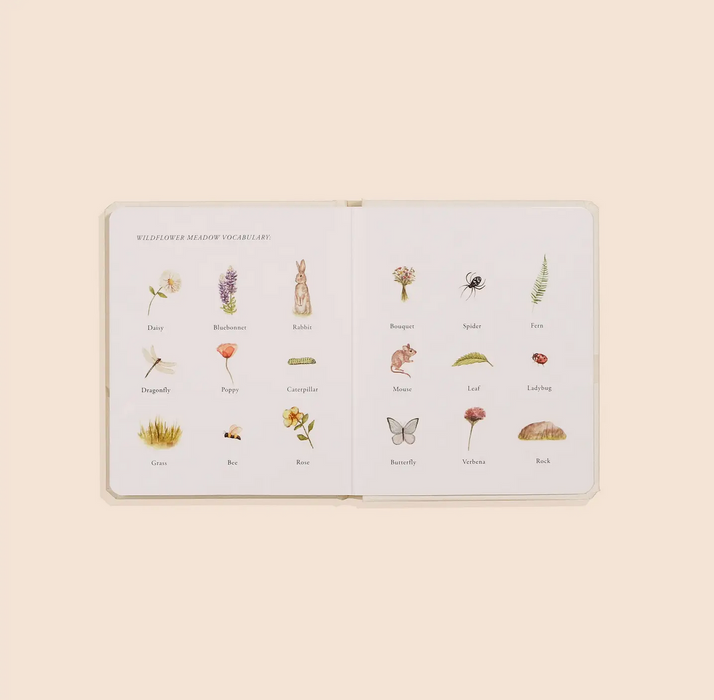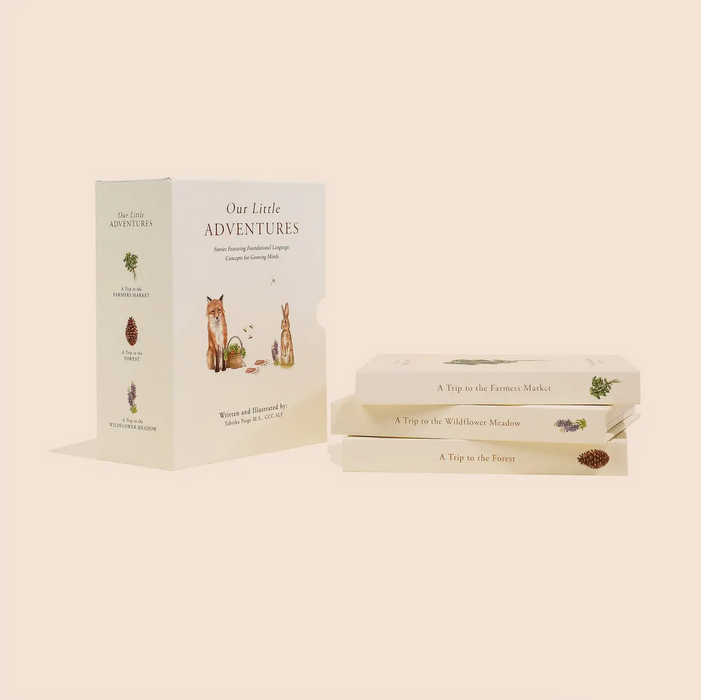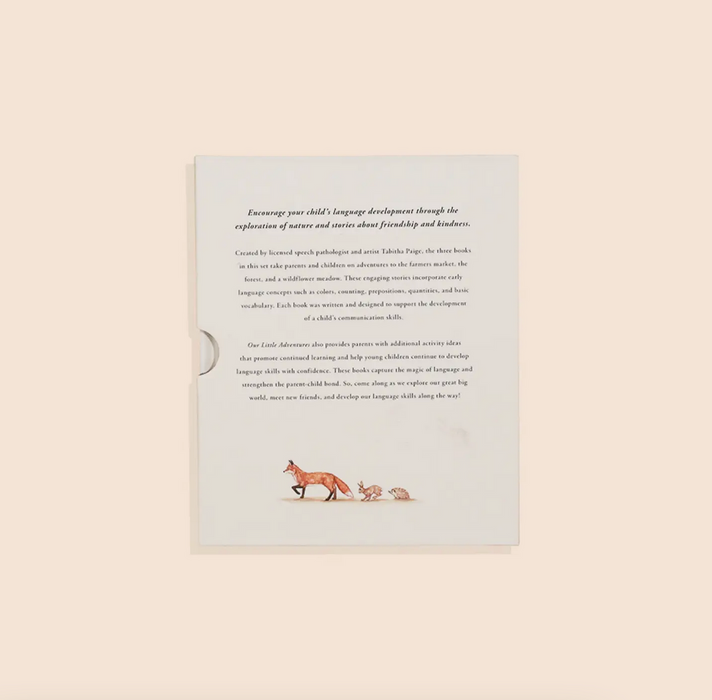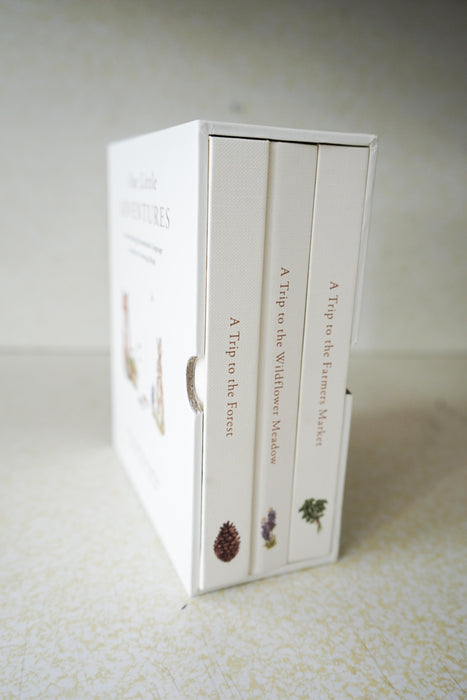 By Tabitha Paige, M.S., CCC-SLP
Stories Featuring Foundational Language Concepts for Growing Minds Tabitha Page, Licensed Speech Pathologist and Watercolor Artist, takes your child on three different trips through nature in her book set, Our Little Adventures, all while providing foundational language skills in their wording. 
Each book is specifically designed to explore a specific pillar of language development for your child:
• Spatial Words: Follow along with Little Fox as he plans a surprise picnic for his friend Owl in A Trip to the Farmers Market.
• Quantity Words: Follow along with Little Hedgehog as he helps his friend Squirrel search for missing acorns in A Trip to the Forest.
Made in Colombia