Turkish Cotton Towel/Blanket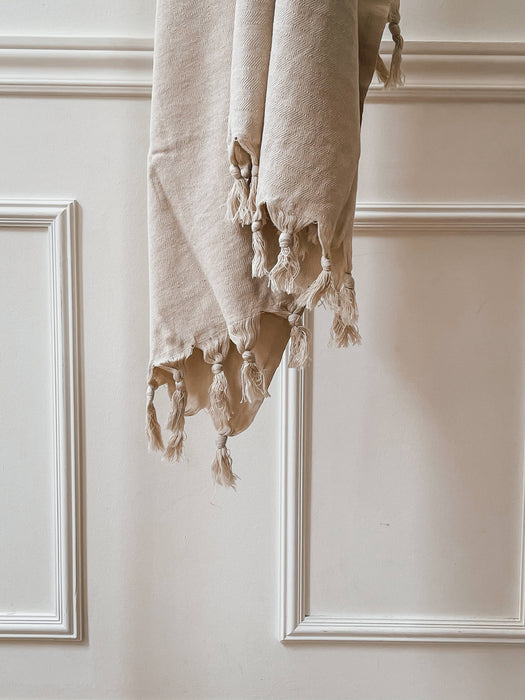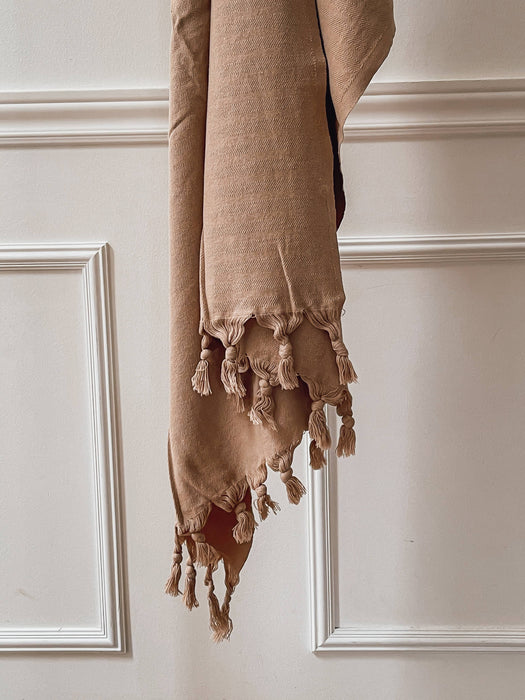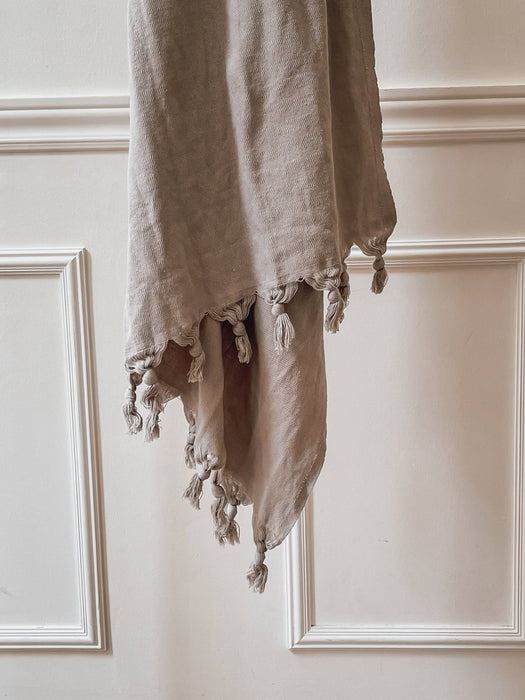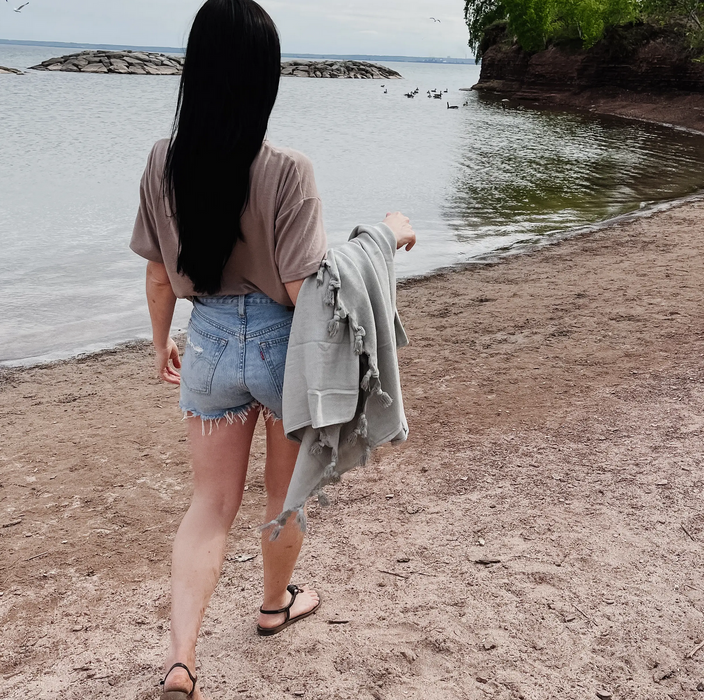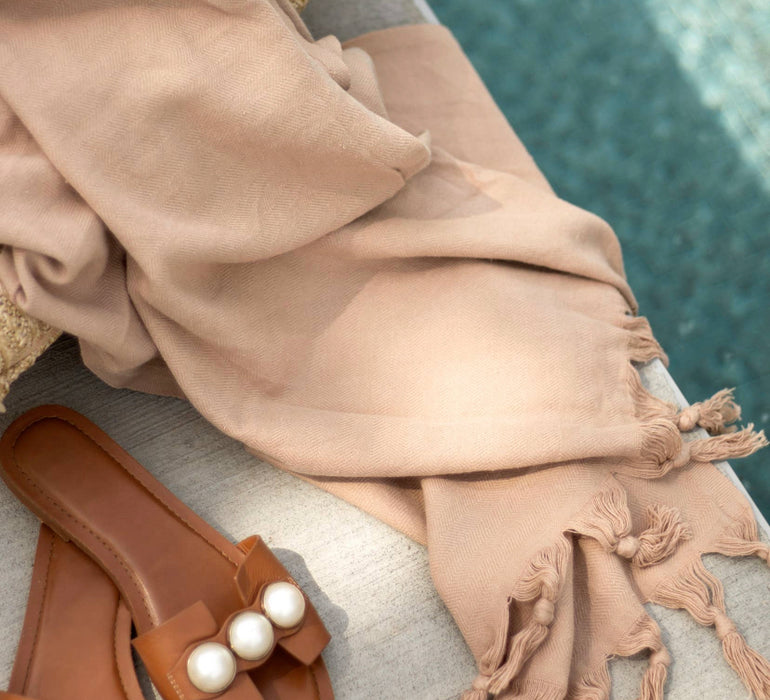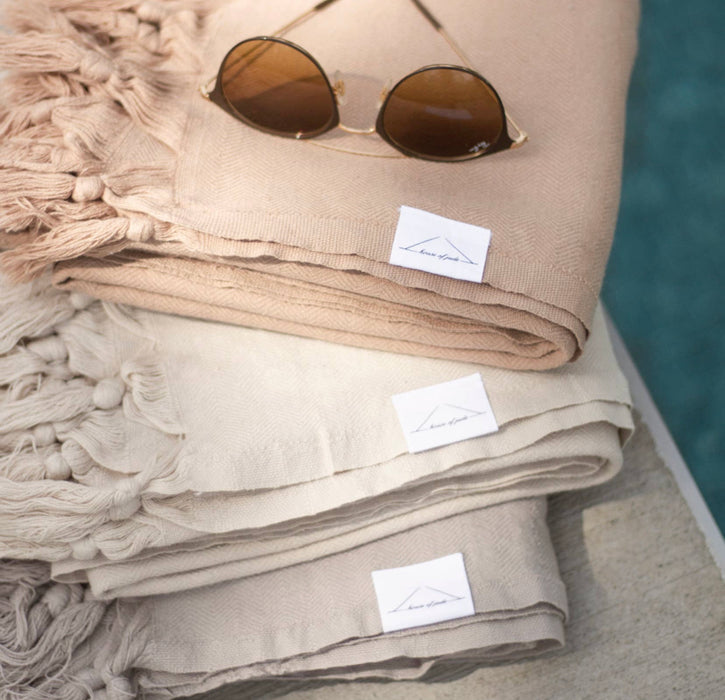 From House of Jude
Versatile enough to suit any decor aesthetic, our new minimalist collection of Oversized Towels are made from the finest 100% Turkish cotton.
These towels are dyed by hand to create a unique appearance and finished with a knotted fringe which adds a modern touch of texture.
Beautifully hand-loomed by talented Turkish artisans, the Oversized Turkish Towel is our most versatile piece.
Perfect for after a bath, at the beach or pool as a sarong, at home as a blanket, or day to day as a scarf to compliment an outfit.
The unique weave dries quickly and is naturally antibacterial so it will never have that damp towel smell. It's cozy and dries faster, and has the ability to change function as you go about your day.
These towels are incredibly absorbent yet lightweight, allowing them to be folded up quite compact and easy to pack into a purse or travel bag.
Dimensions: 160 cm x 100 cm
Made in Turkey