Greeting Card - Dad, I Love You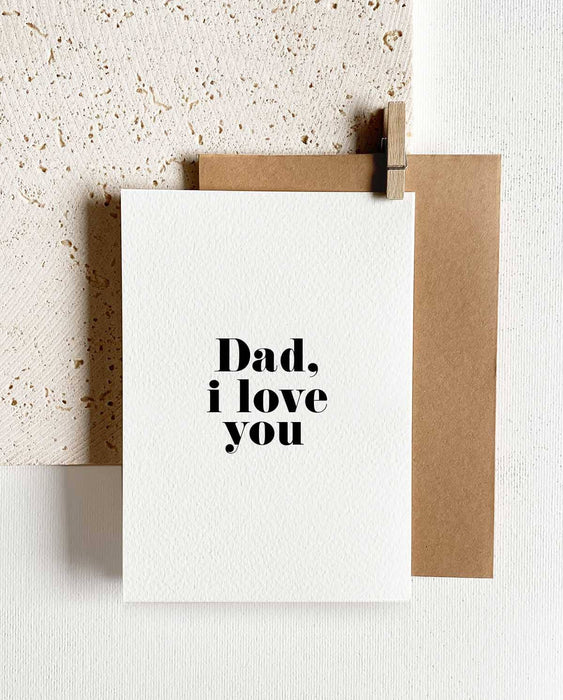 Dad, we love you!
Whether for Father's Day or as a declaration of love to your children's dad — our high-quality folding cards offer enough space to put your message or congratulations to dad on paper.
The unique, simple and modern design of the cards as well as the lovely details make the special words even more impressive.
DETAILS · incl. envelope
· DIN A6 format MATERIAL & CARE ·
Map 200 g/m² fine-grained watercolor paper
· Envelope 100 g/m² kraft paper
SIZE · 155 x 110 mm

Made in Germany