Bamboo Organic Cotton Footie - Cloud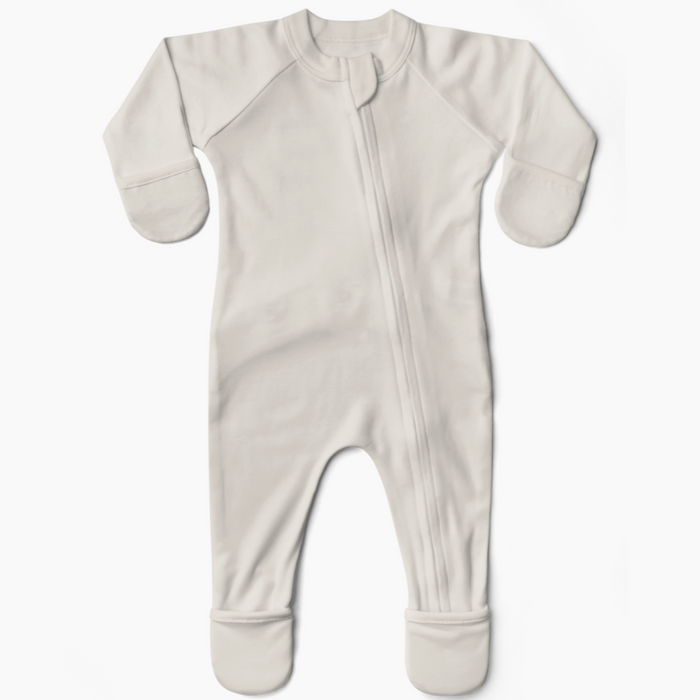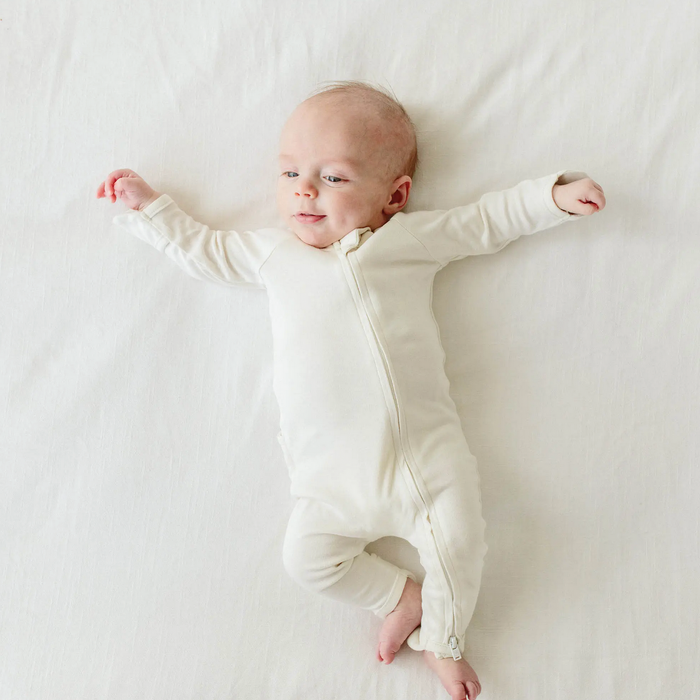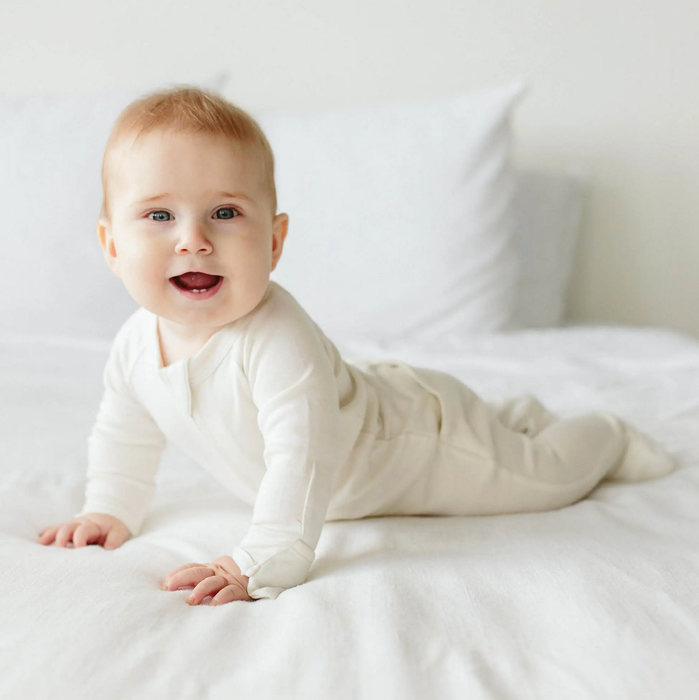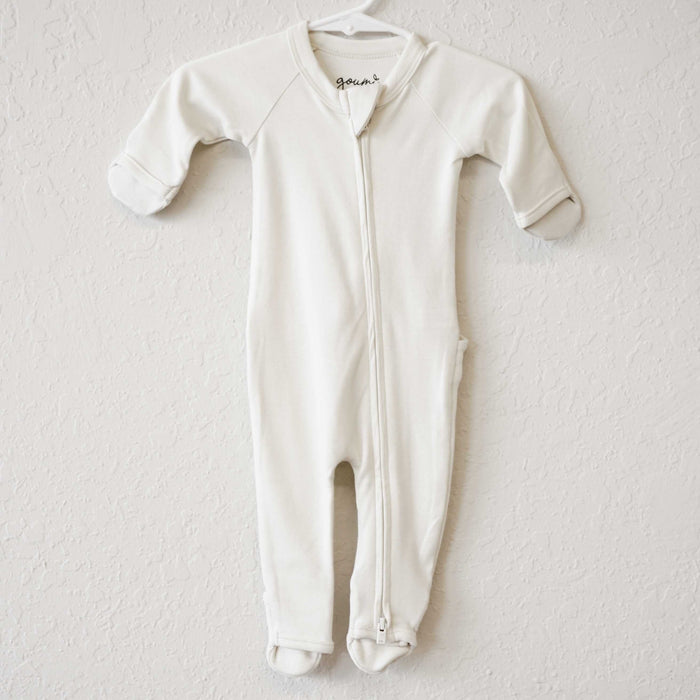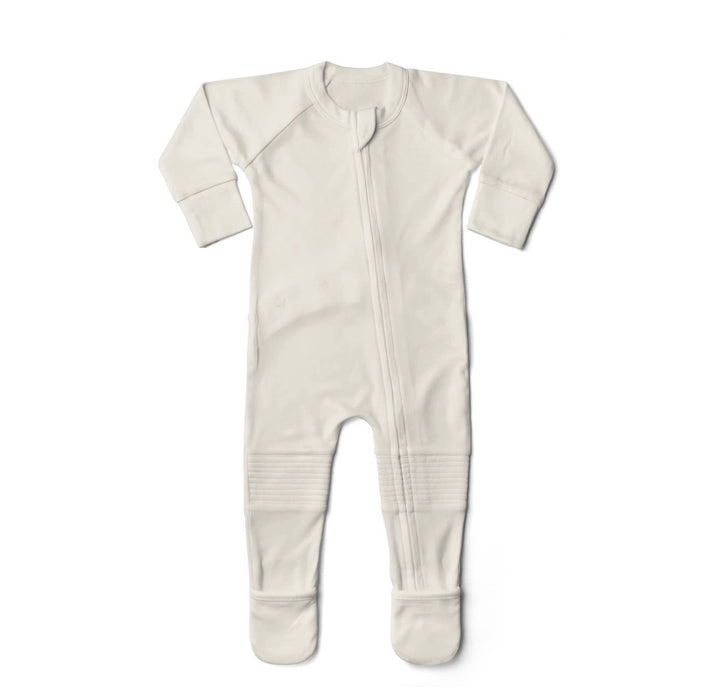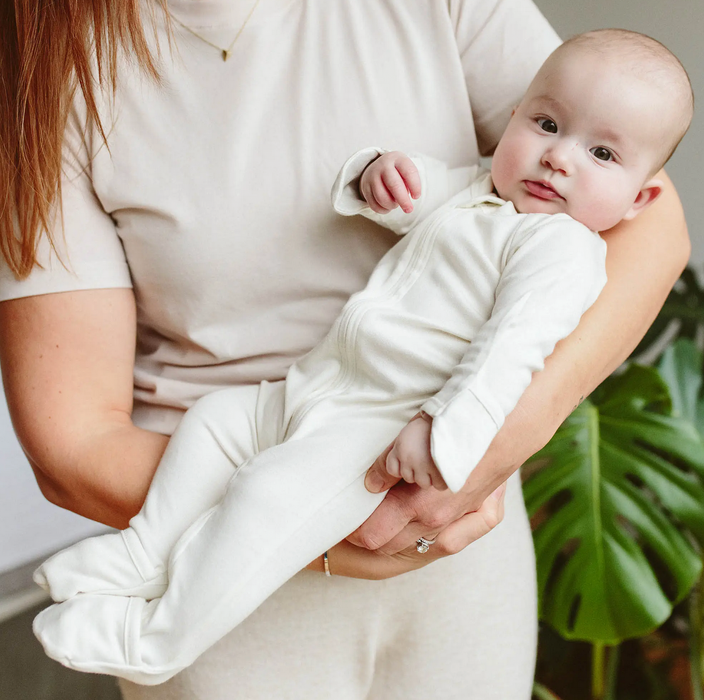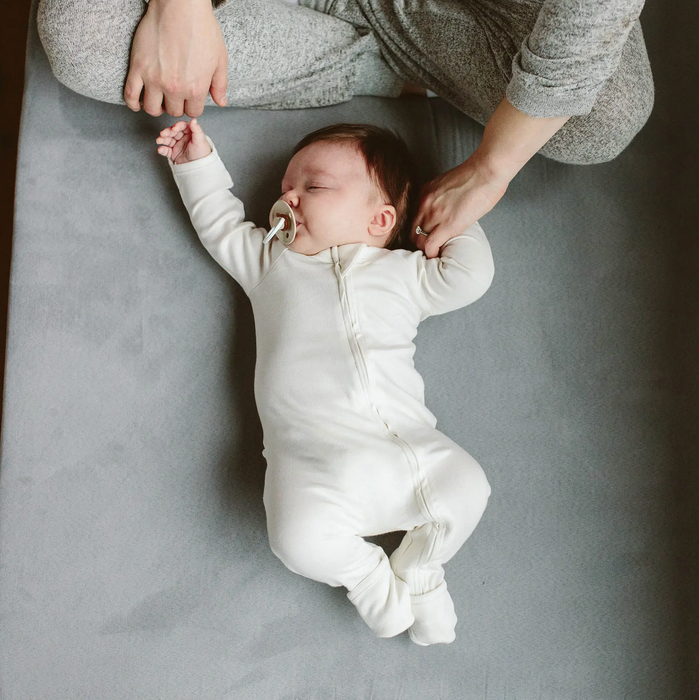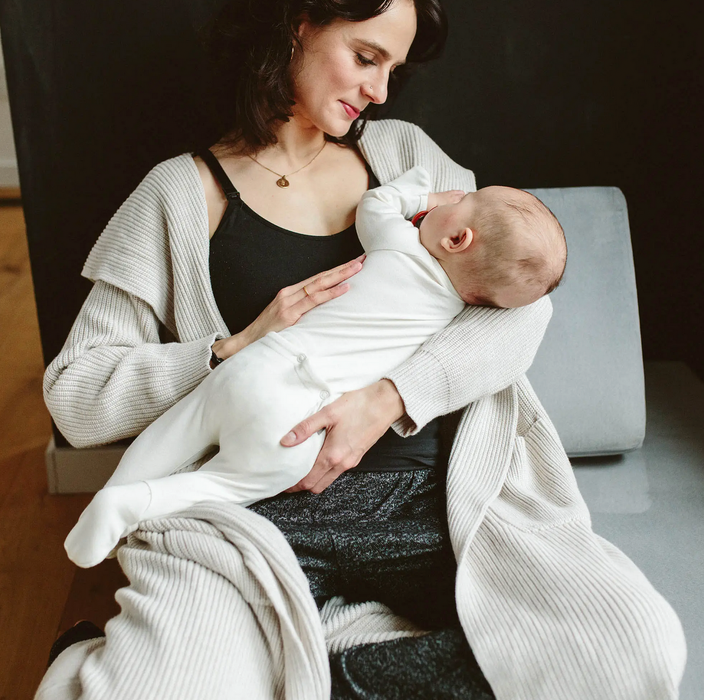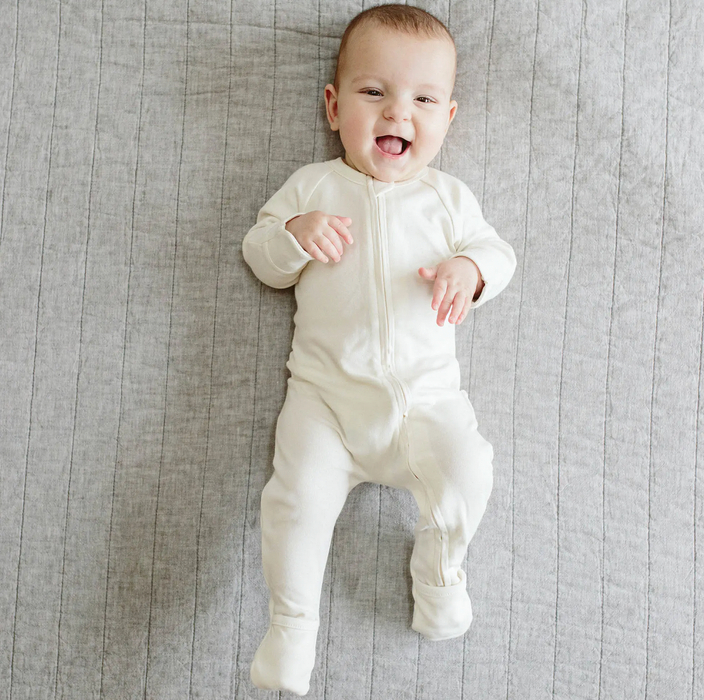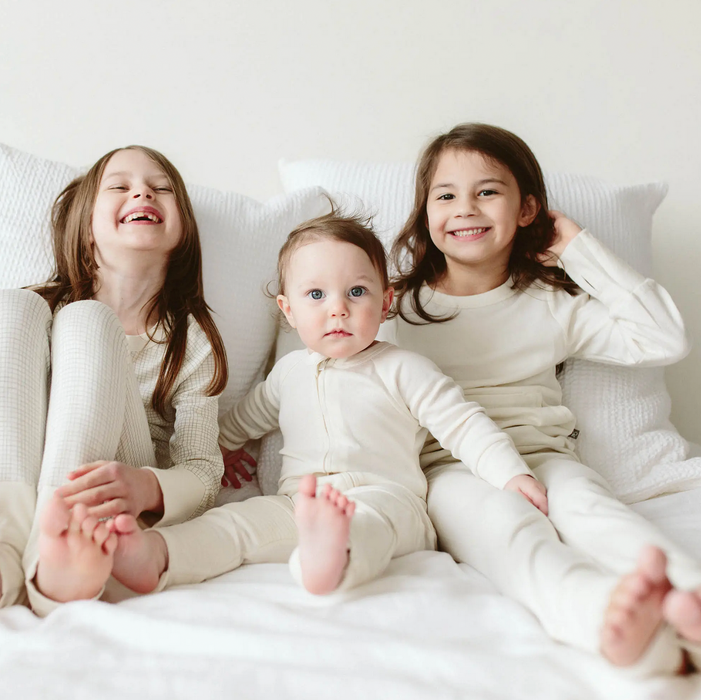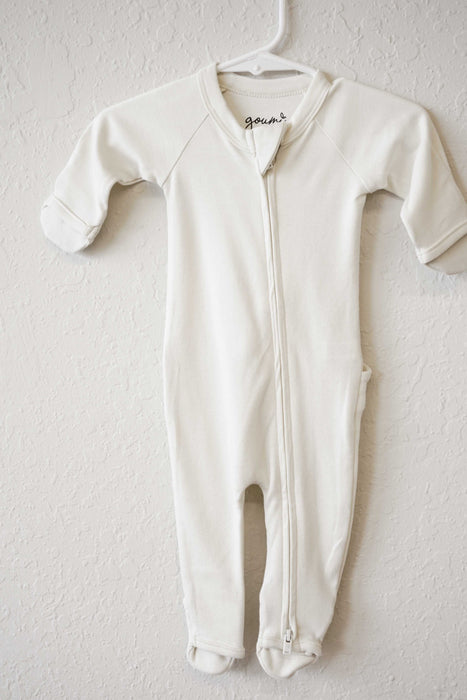 A thoughtfully-designed, thermal organic footie pajama that is versatile, breathable, and SUPER soft. Features two-way zipper for easy diaper changes, a cute bum flap for a quick diaper check, and option for open toes when baby is mobile.
Fabric: 70% viscose from bamboo/30% organic cotton
Care: Machine wash on low or delicate. Dry on gentle/low or line dry.
PLEASE NOTE: 0-6m only include integrated mitts with our signature black and white pattern to boost brain development and 6m+ include the reinforced moto knees for the babe on the go!
Made in China