The Flow Blanket - Muslin Cotton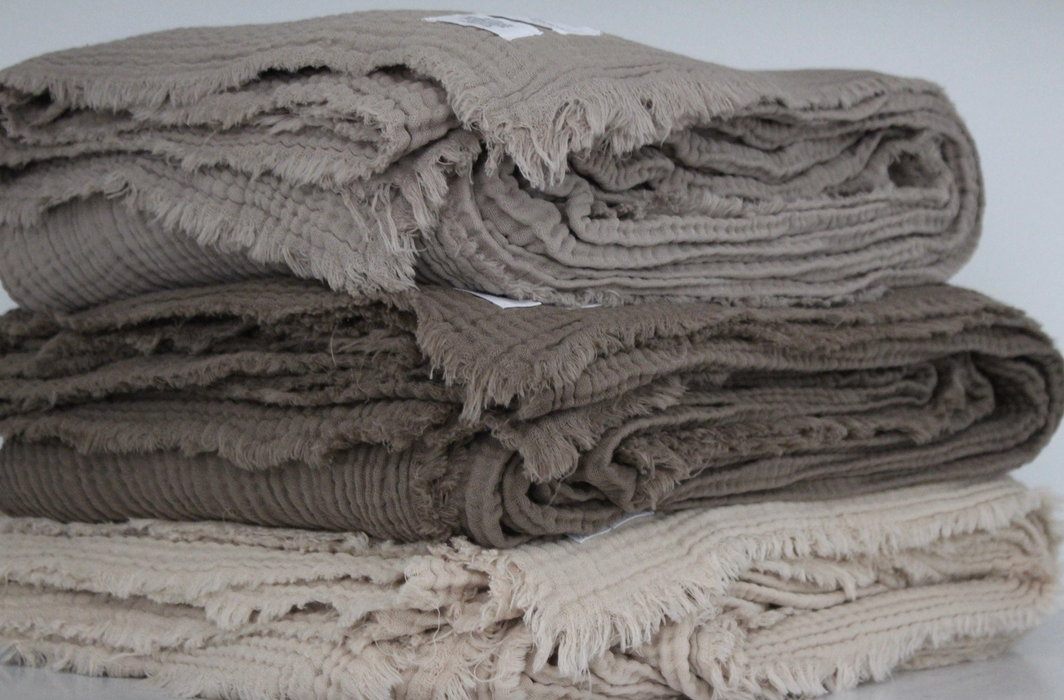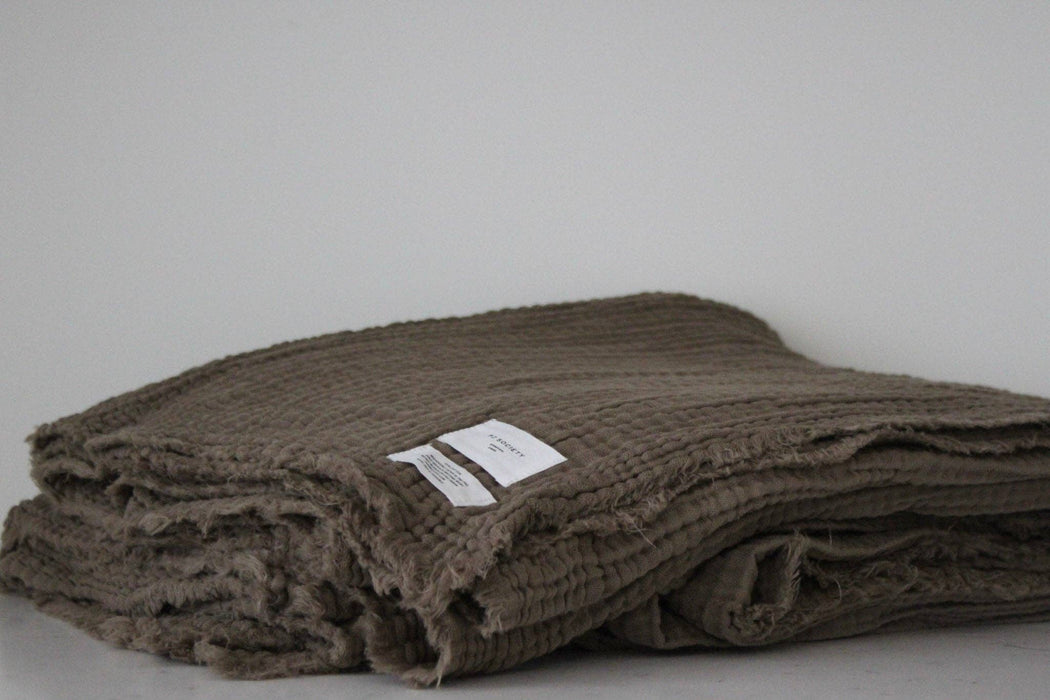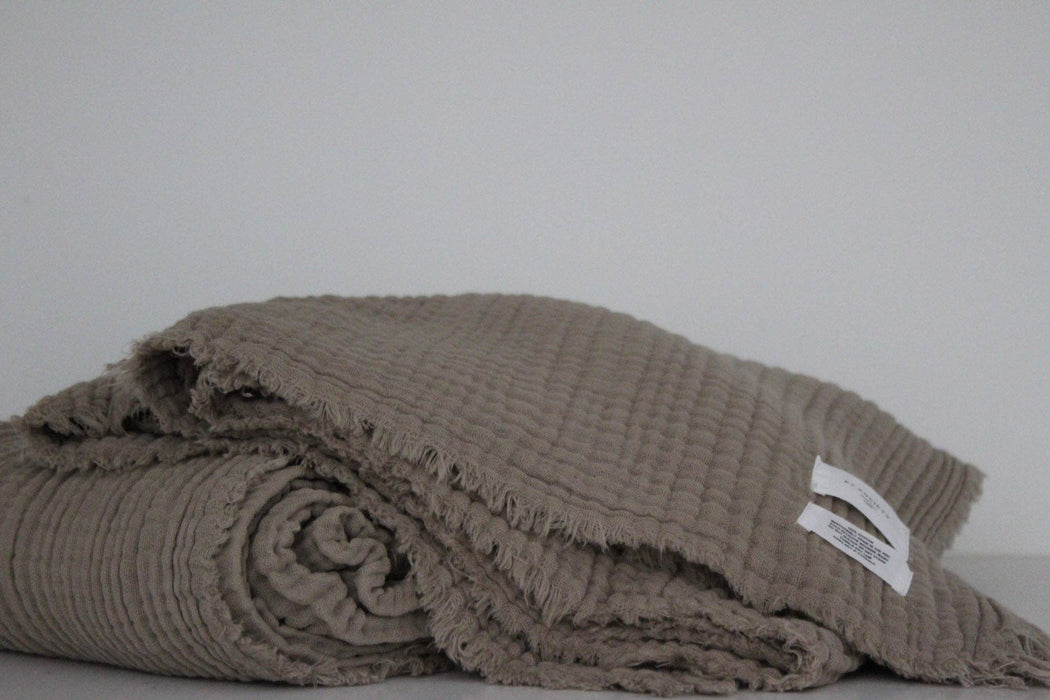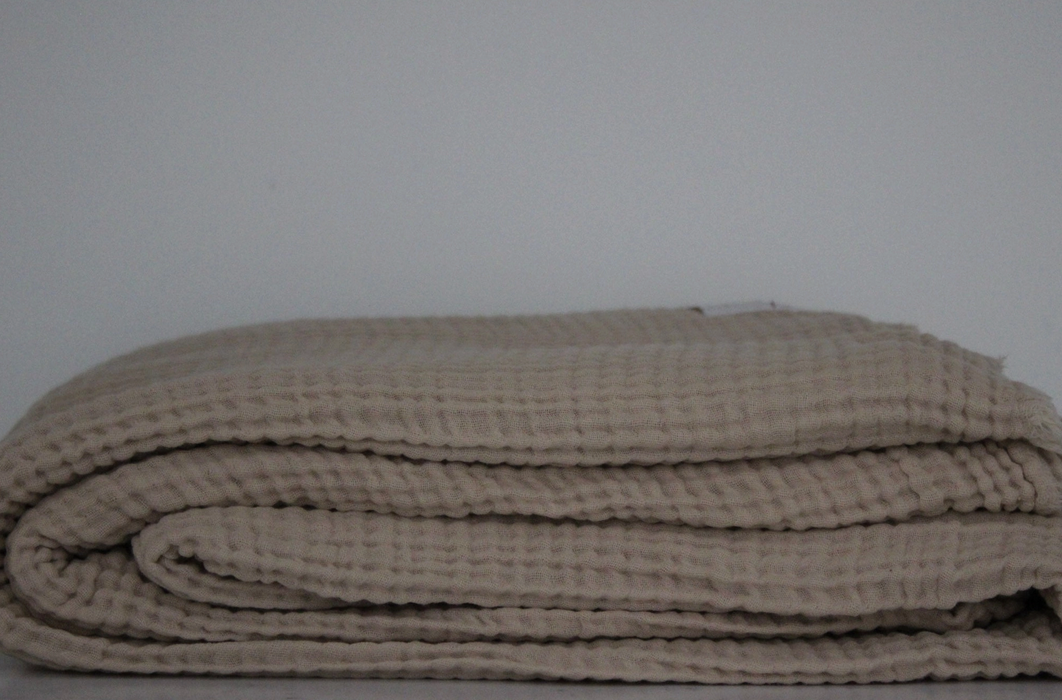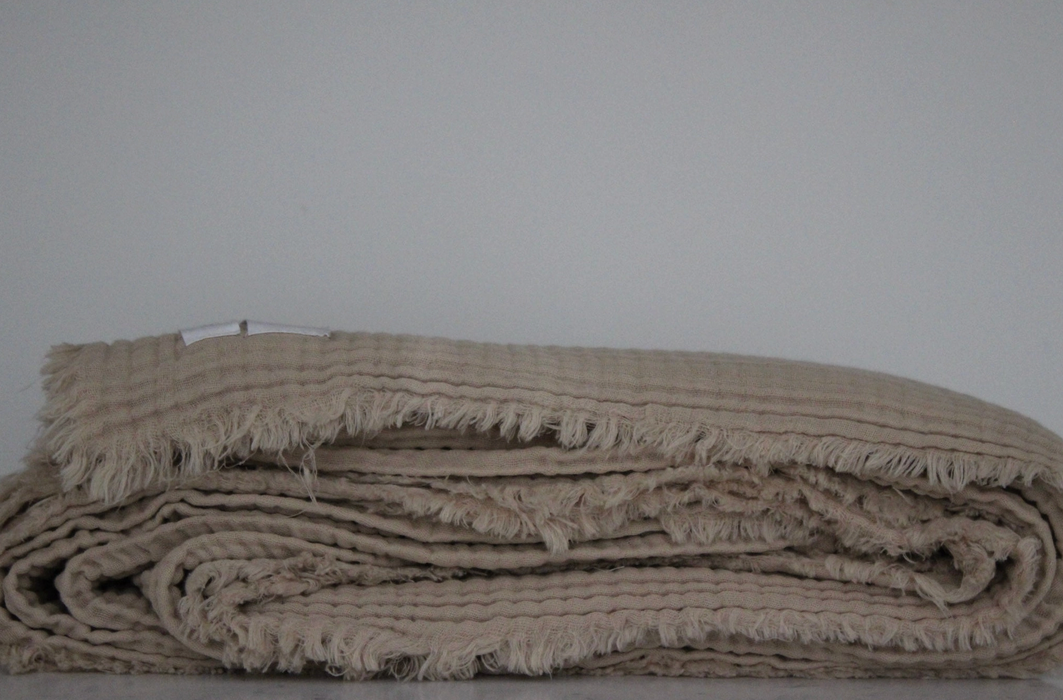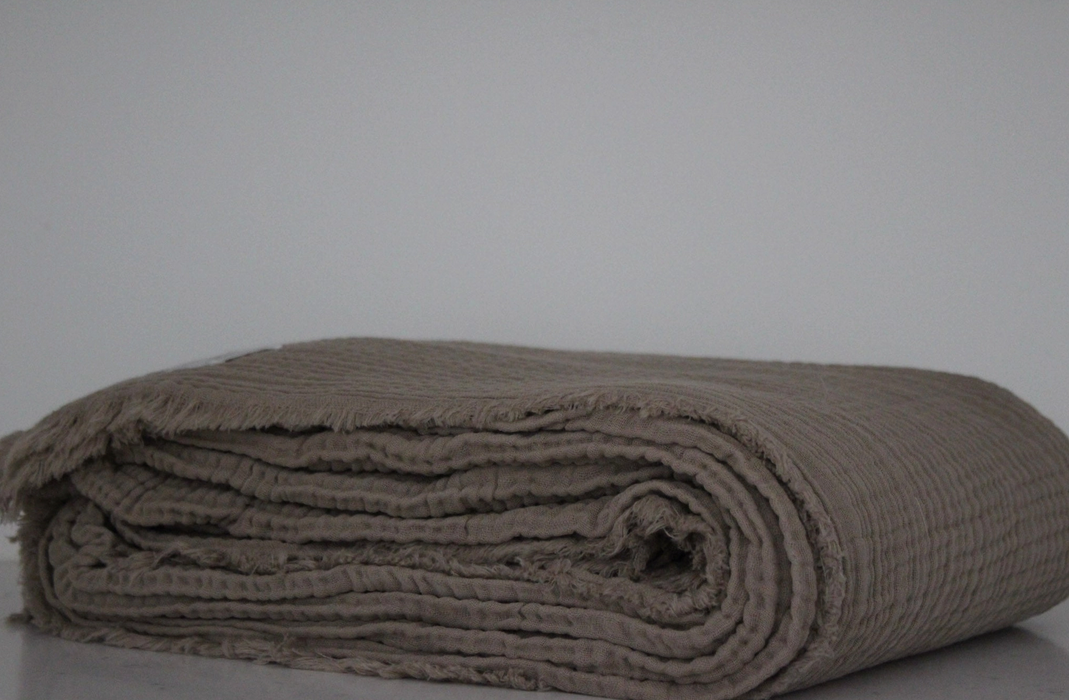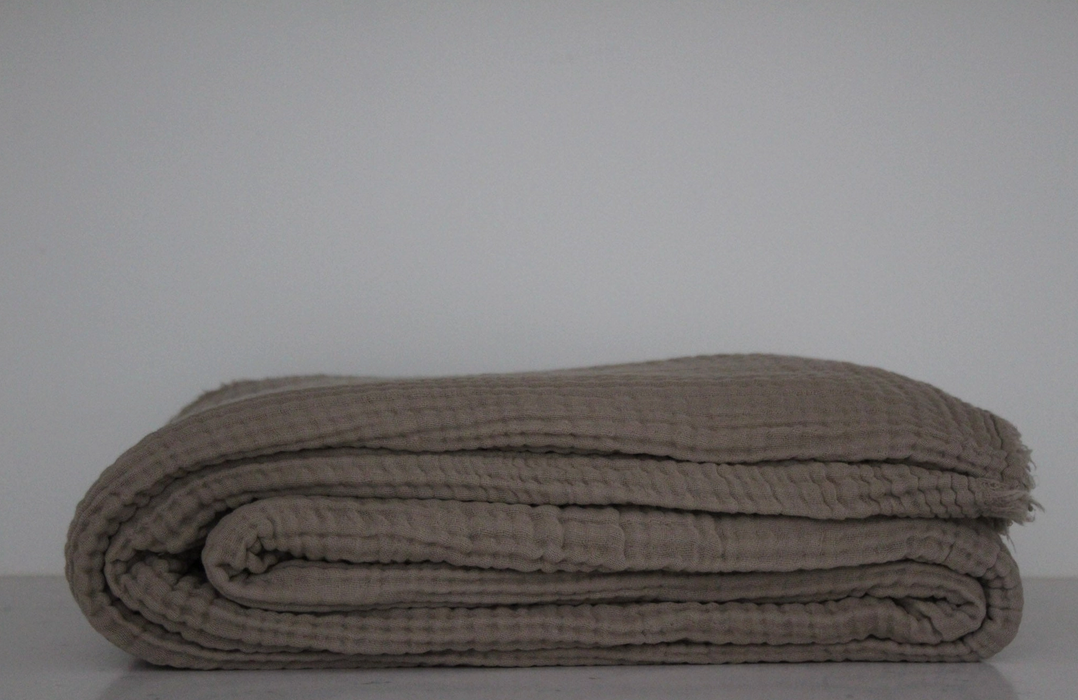 Introducing THE FLOW!  This product has been in the works for almost a year and has undergone so many revisions to truly bring you the best of the best. Flow is named after her personality and the fact that she truly can go with the flow! You can use her as a flat sheet if you're cold, you can use her as a top sheet in place of a duvet if you're hot, you can style her beautifully at the end of the bed, you can cozy up with her on the couch. She scores a 10/10 on the versatility scale.
The best part? We designed her 90" X 96" sizing carefully so that she fits both a queen and king depending on how you fold her!   
The Flow- Muslin Cotton is made from 4 stacked layers of 100% cotton.  We wanted something truly organic in look for the edges of these blankets. The fabric was all cut by hand and stone washed allowing the raw edge of the fabric to fray on it's own terms.
Made in China