Stacking Cups - Confetti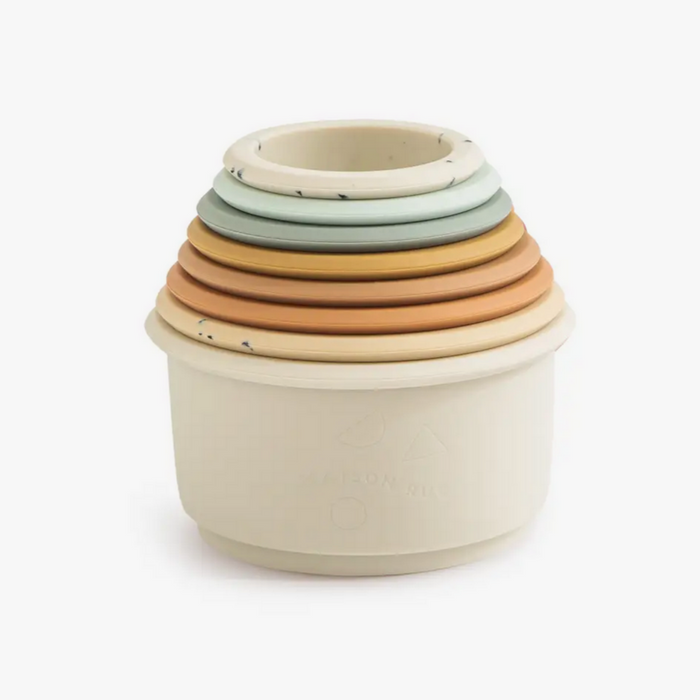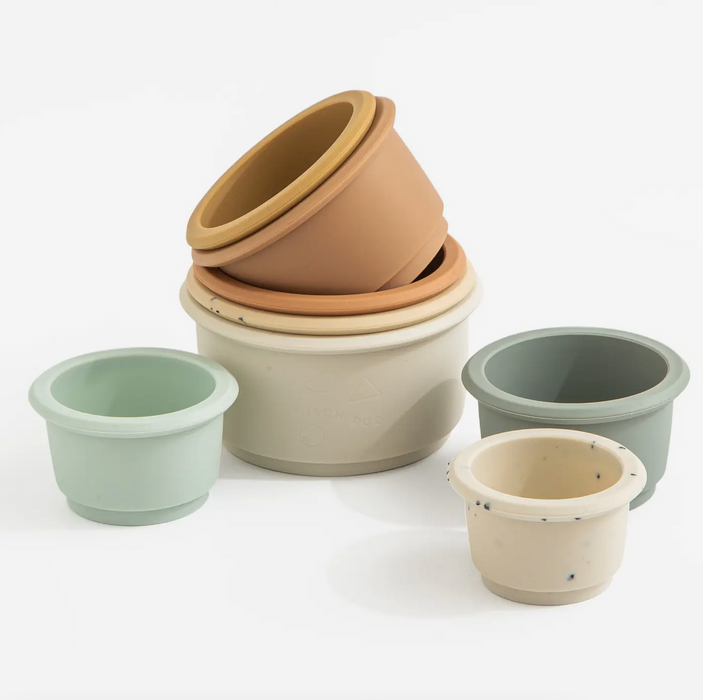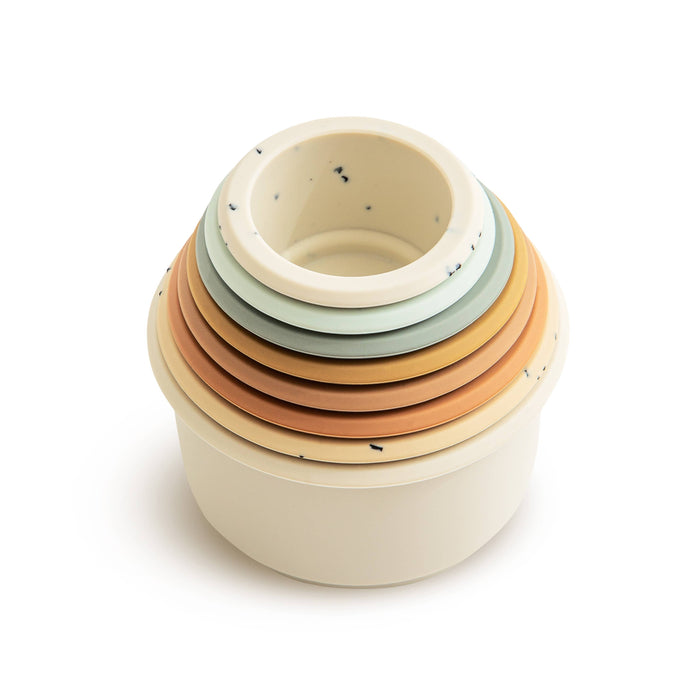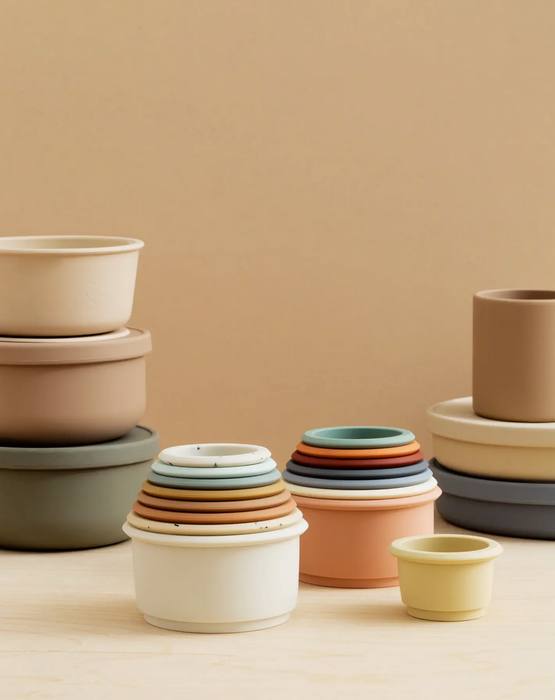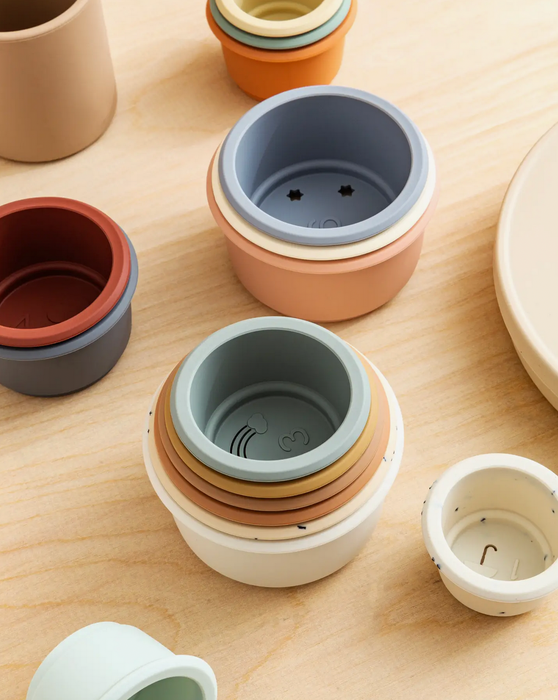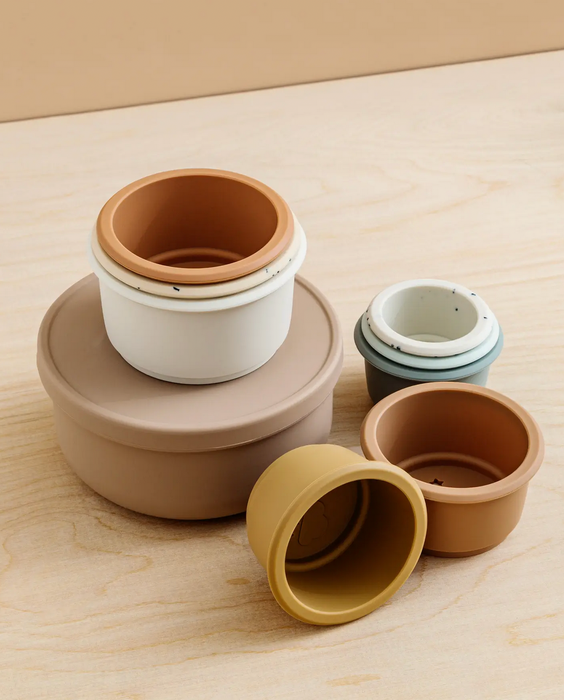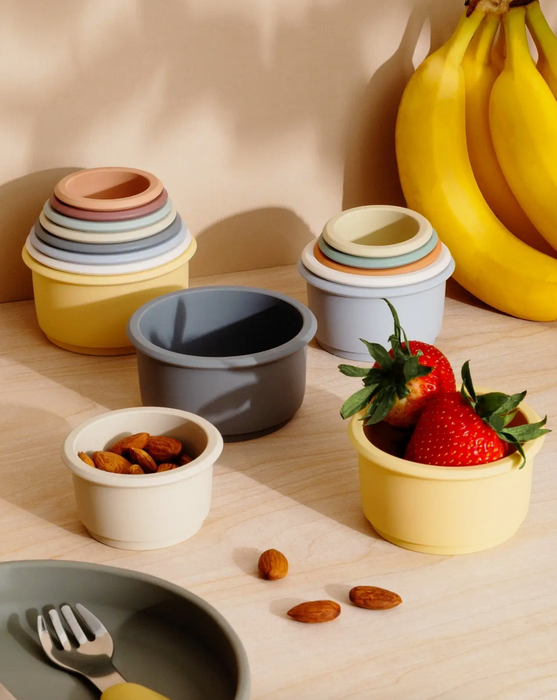 8 Piece stacking and nesting cups made of 100% food grade silicone.
Encourages fine motor skills, cognitive, creative and language skills. Each cup has a number and a weather pattern design to prompt conversation and extend learning of numbers, sorting, weather and colors.
Shine a light through the cups at night to project shapes onto the wall, or use them in the bath for pouring.
* Safe and soft to chew on * Long-lasting durable material * Sturdy and holds shape * Can be used as bath toys * Use for stacking, nesting, sorting, counting and colors  * Encourages fine-motor, creative, cognitive and social skills
* Made of 100% food-grade silicone * Non-Toxic  * Antimicrobial  * Easy to clean
Made in China