Silicone Alphabet Tracing Board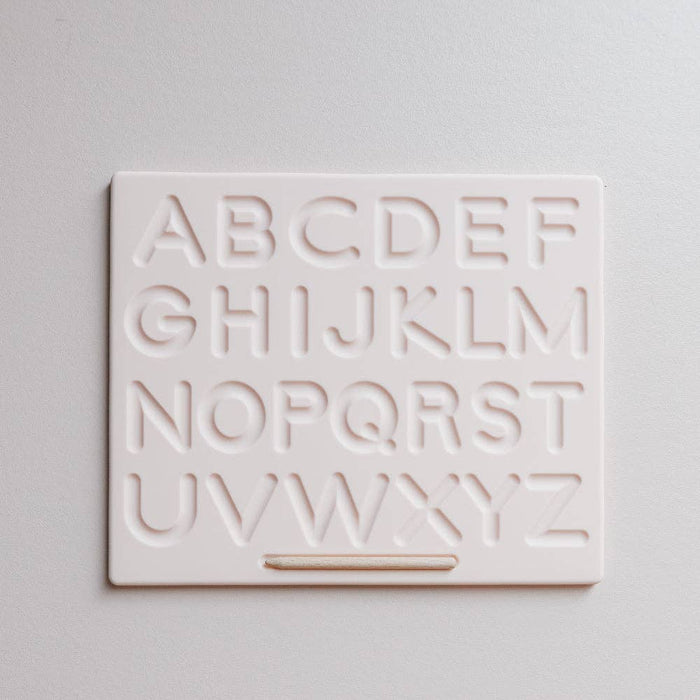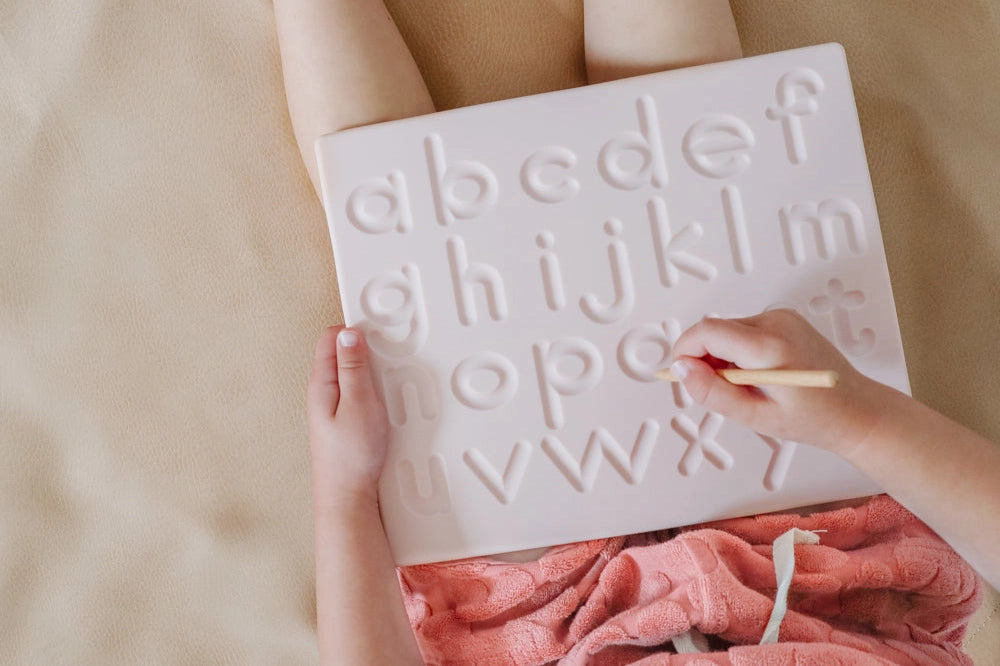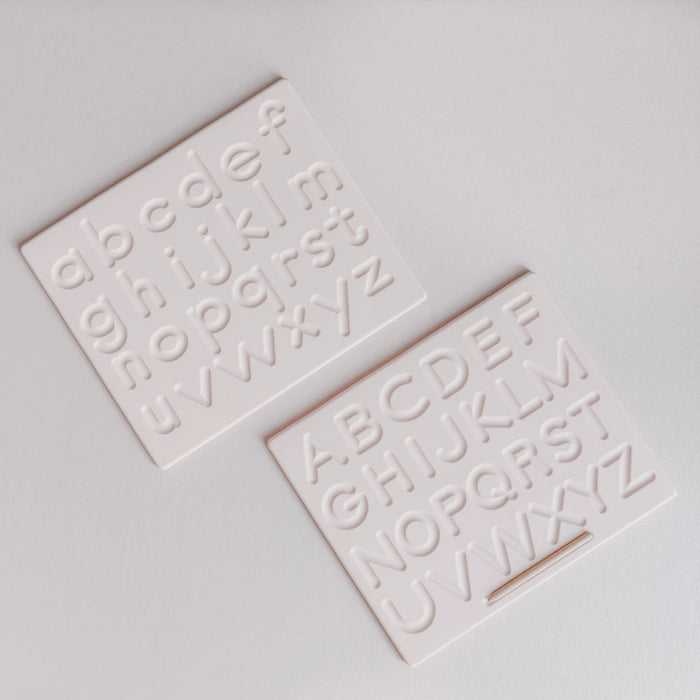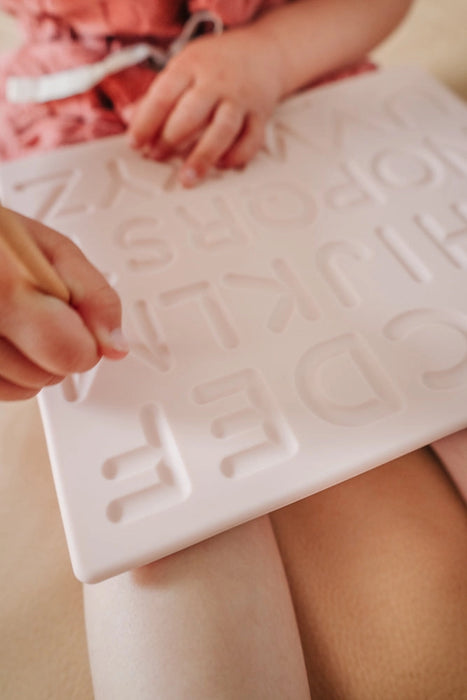 Say "Goodbye!"  to all of those sheets of paper accumulating around your house and "Hello!" to our Silicone Alphabet Tracing Board! It's a great tool in helping your little ones learn both their lowercase and uppercase letters!
One side features lowercase letters for your child's initial introduction to learning/writing, while the other side includes uppercase letters to support the continued development of reading and writing. And it's made of 100% food grade silicone - only the best for your little babe!  
For those just starting out with letter learning, simply use a finger to begin practicing how to trace letters. And for the older kiddos, when they're ready for writing, using the included wooden stylus is great fro developing the hand and finger strength required for a proper pencil grip!
Made in China