Cotton Muslin Bib - Light Tan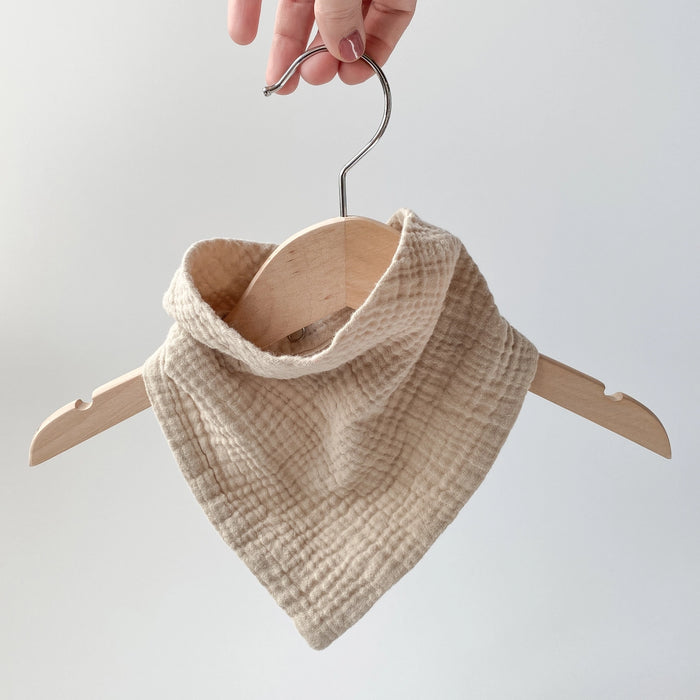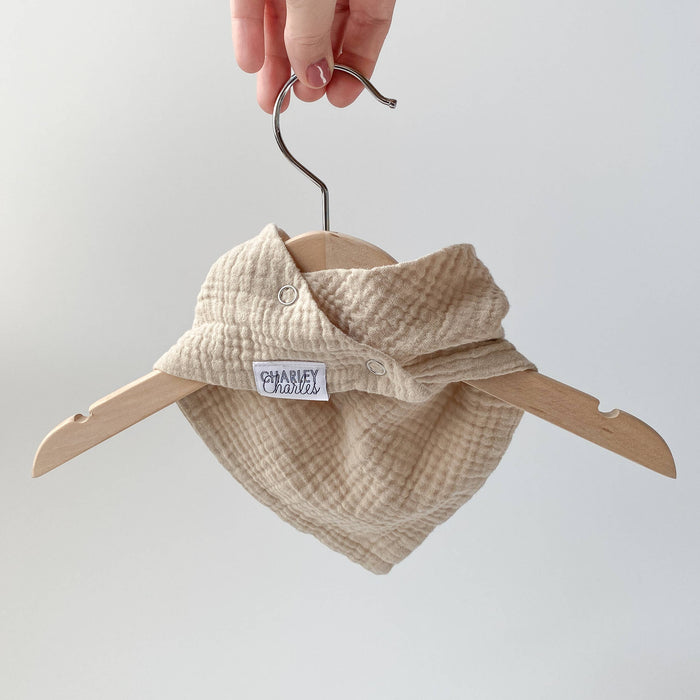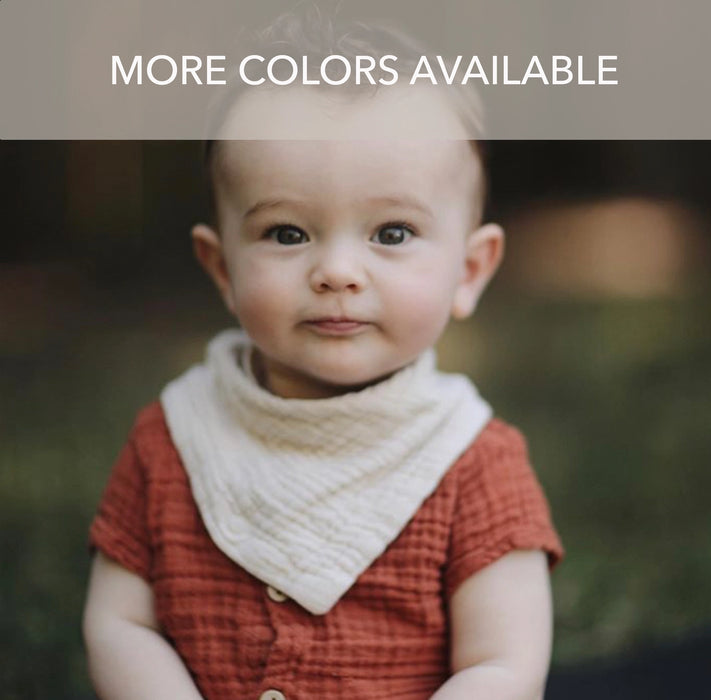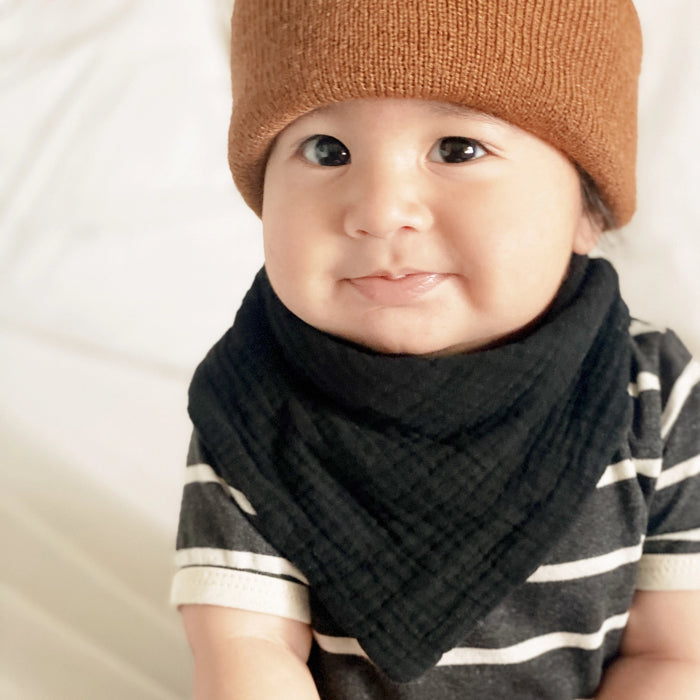 The Bandana style bib is a great gender neutral bib style. 2 sets of snaps allow for size adjustment and fit for a wide range of ages. The pointy triangular style is great if you need a little more coverage. Looks just like a bandana while worn. Nice and lightweight, your baby won't even notice it. Goes with any outfit or style. Not restrictive, or hot. Made of thin, soft, breathable cotton crinkle gauze.
::::FABRIC:::: 2 layers of double layer cotton gauze. Gender neutral, perfect for boys or girls.
::::SIZE:::: double snaps allow for some size adjustability. Works well on babies and children of all ages. Newborn-Toddler+.
::::COLOR:::: This bib is black. Please note the color may appear different in person as phone and monitor settings can display colors differently. Color and texture may also very slightly between fabric batches.
Made in the United States