Hand Knit Flower French Barrette - Mustard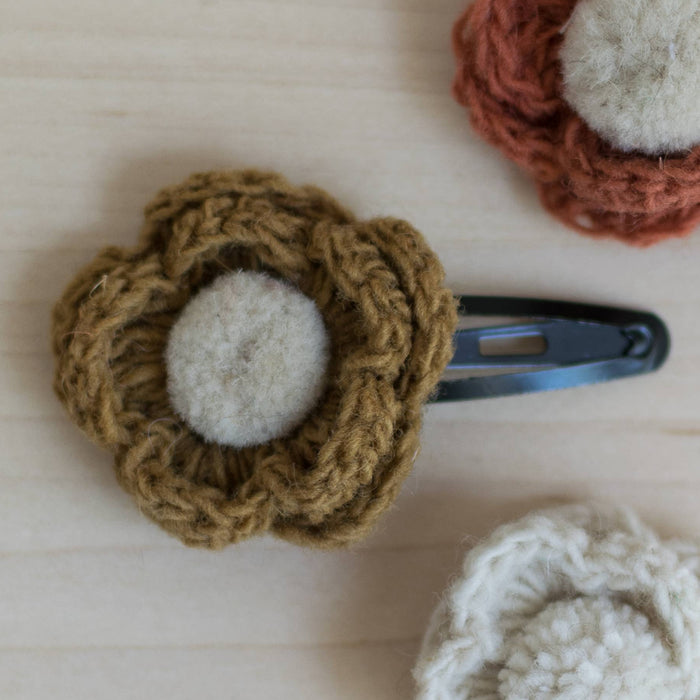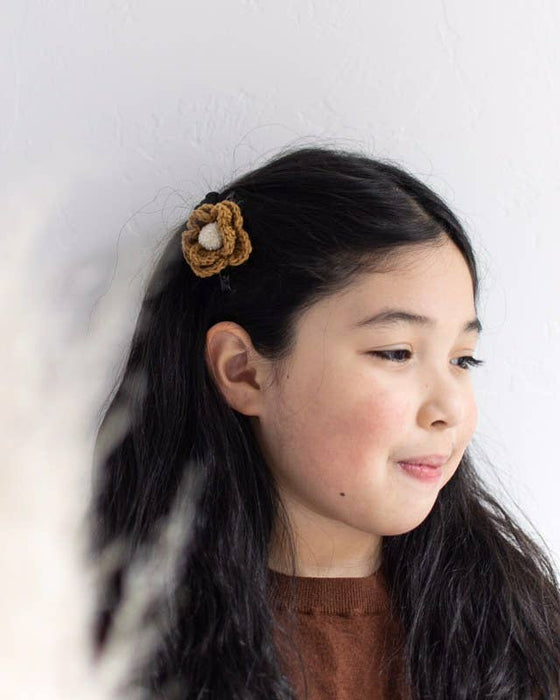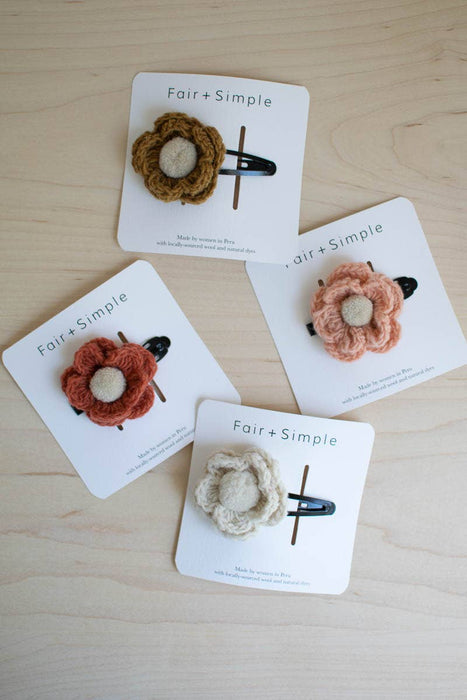 These naturally-dyed flowers are not too bulky or cumbersome, so they are ready for playtime. The locally sourced wool from Peru adds a natural texture. They are made skillfully by the hands of women in Peru.
Available as a french barrette clip.
Dimensions Approximately 1.5" x 1.5"
Material wool, natural and synthetic dyes, hardware
Origin Made by women in Huanta, Peru.