Animal Alphabet Cards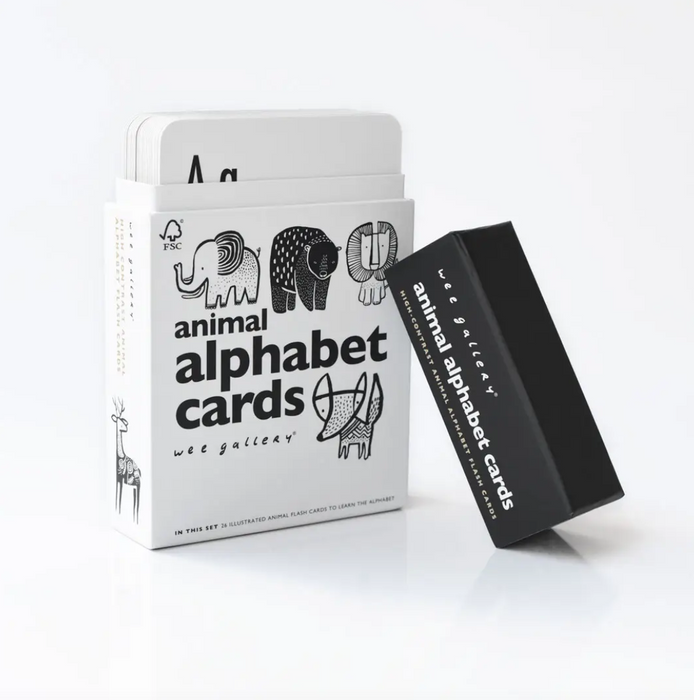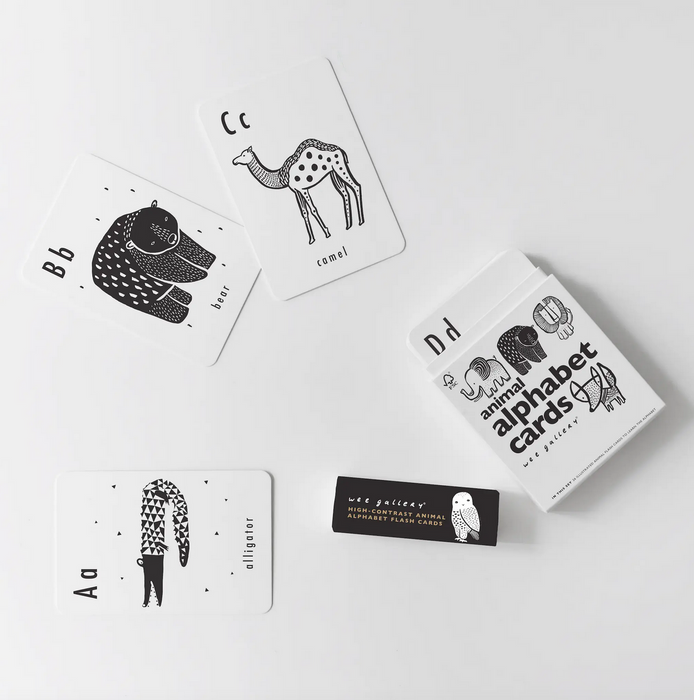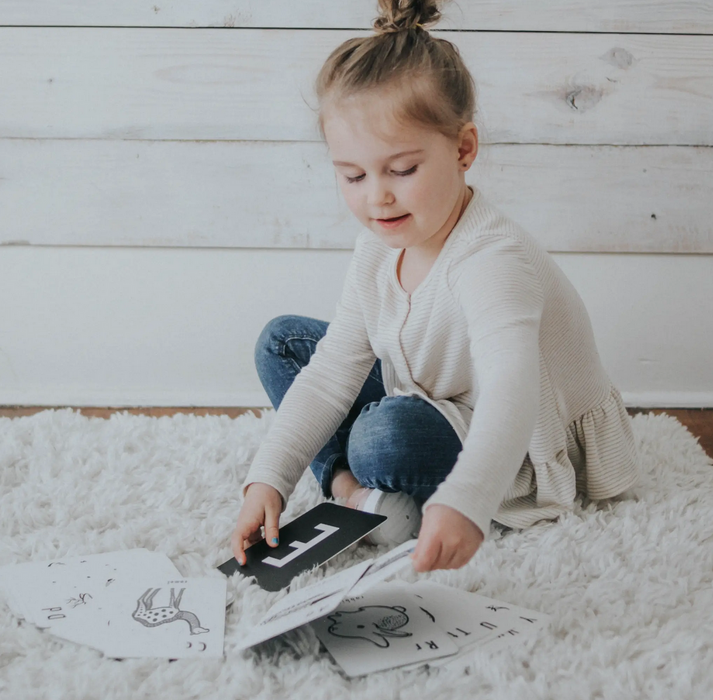 Wee Gallery Woodland Alphabet Cards are the perfect gift for newborn baby, toddler, or any age in between. The high-contrast animal and jungle illustrations create a mesmerizing display for babies, while the bold letters create a delightful alphabet learning experience for older children.

Made in China

From Wee Gallery out of St Petersberg, FL.
Dimensions
6" l x 4" w x 2" h

Weight
1 lb