Advent Calendar Christmas Banner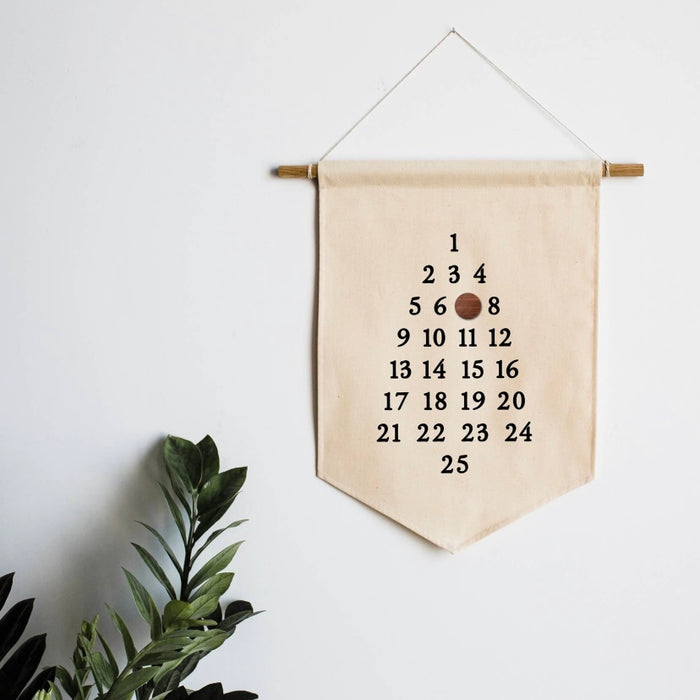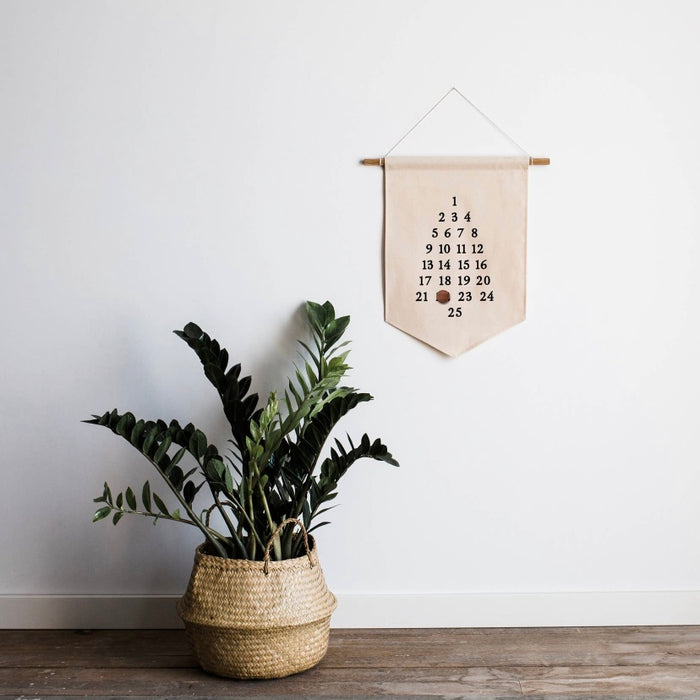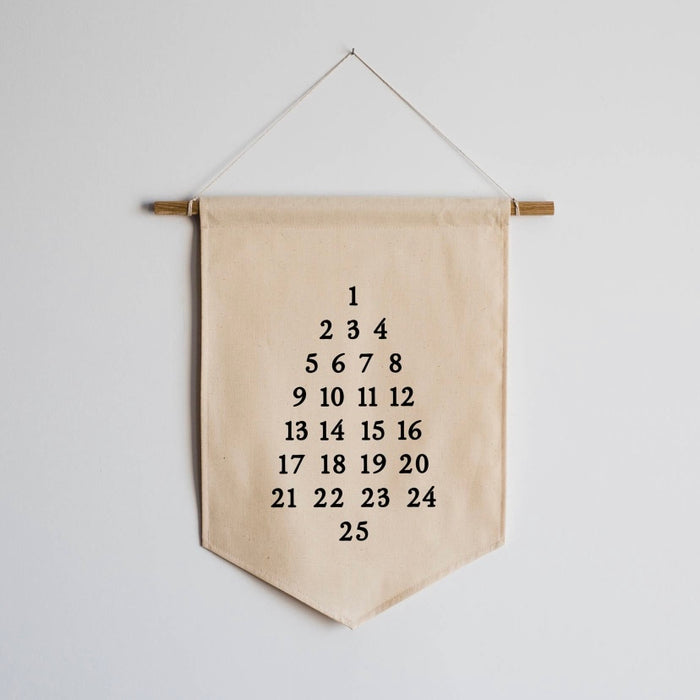 From Gladfolk
Let the countdown begin! Deck the halls with our festive hand-printed banner-style Advent Calendar! Features a vintage-inspired typeface for days 1-25 of the Advent season in December. Mark the countdown each day with a walnut wooden magnet that easily fastens and moves day by day.
This modern banner is a lovely mix of neutral, natural materials - including canvas, oak and walnut wood, and cotton twine - with all materials sourced in the United States, sewn locally, and printed in-house by hand.
Each individual banner measures 14" wide by 20" tall from the top of the canvas to the bottom point. Walnut magnet measures approximately 1.25" in diameter and is safe for little hands.

Made in United States of America