Quinn Cutie Pacifier Clips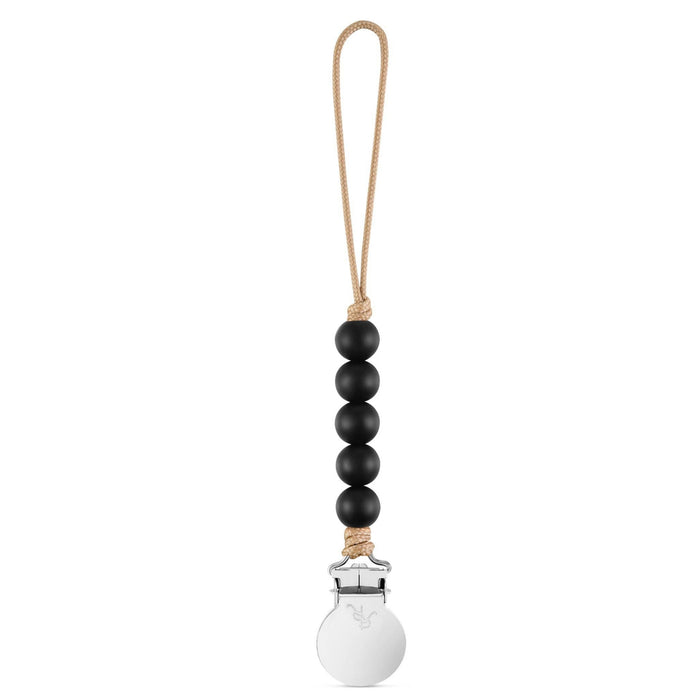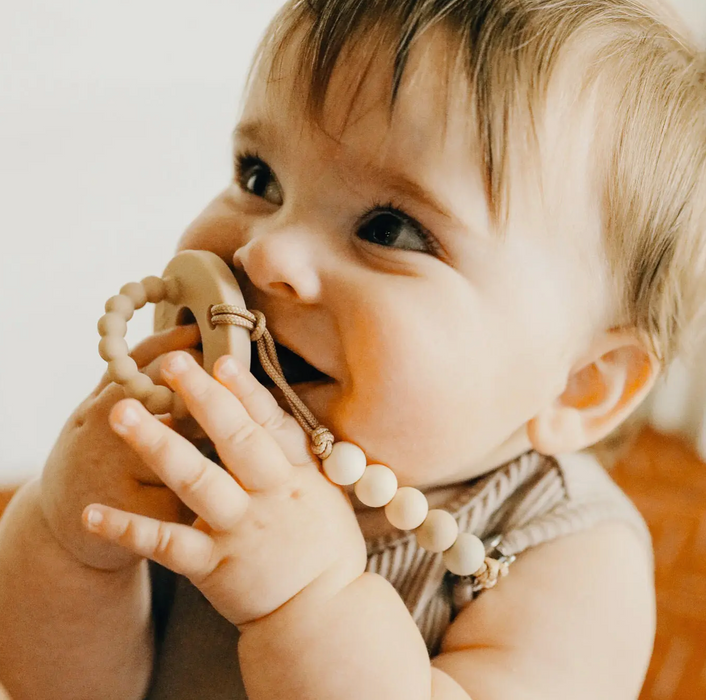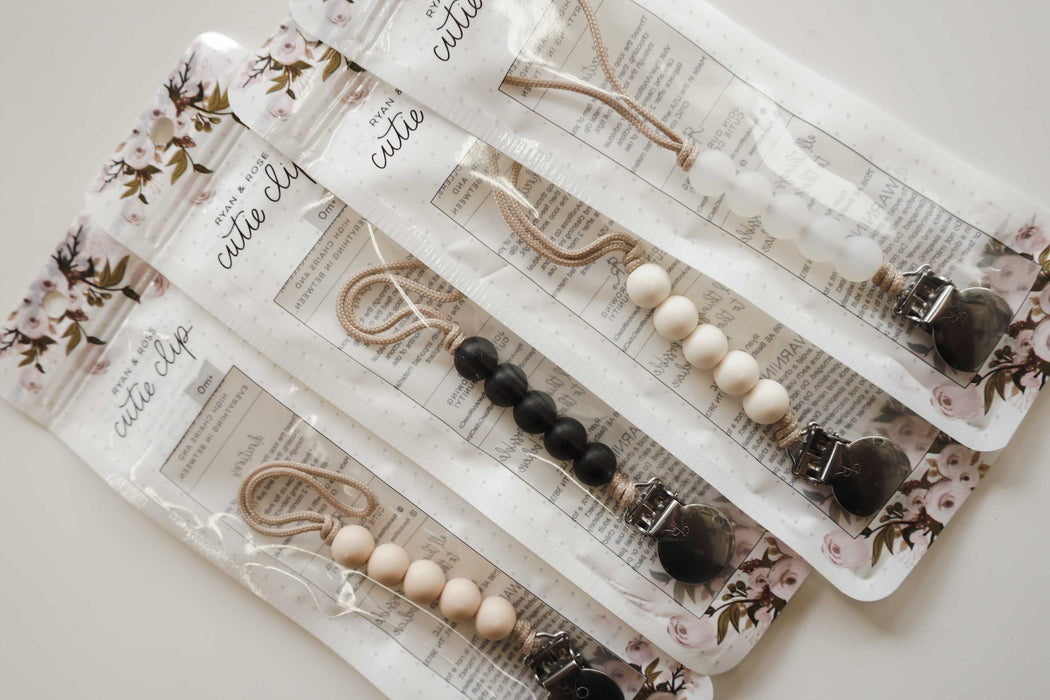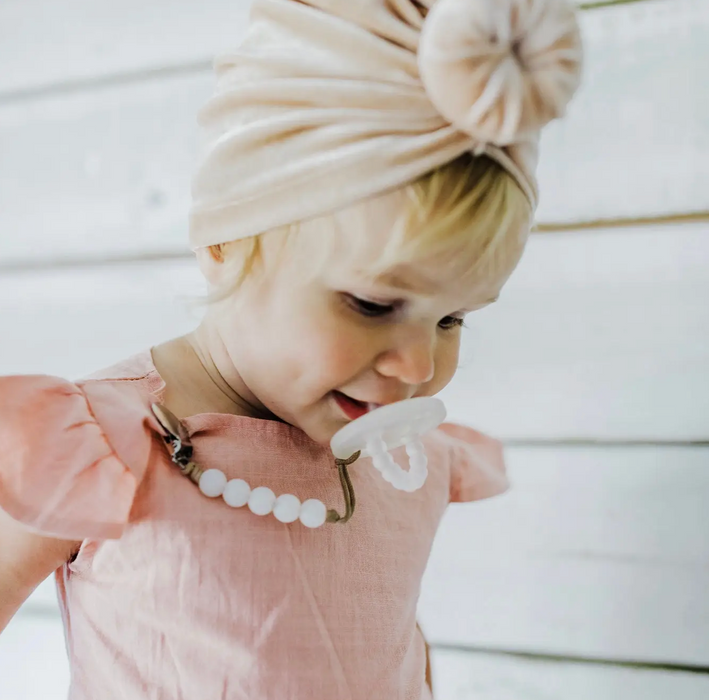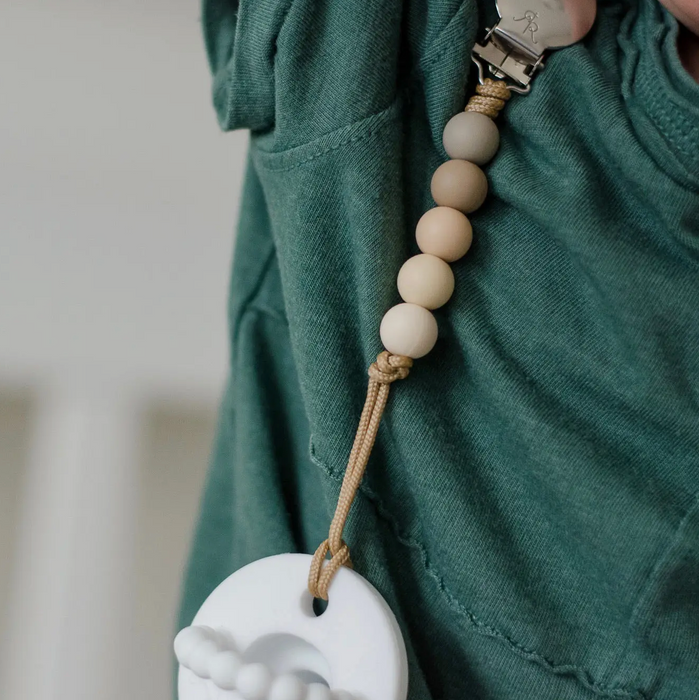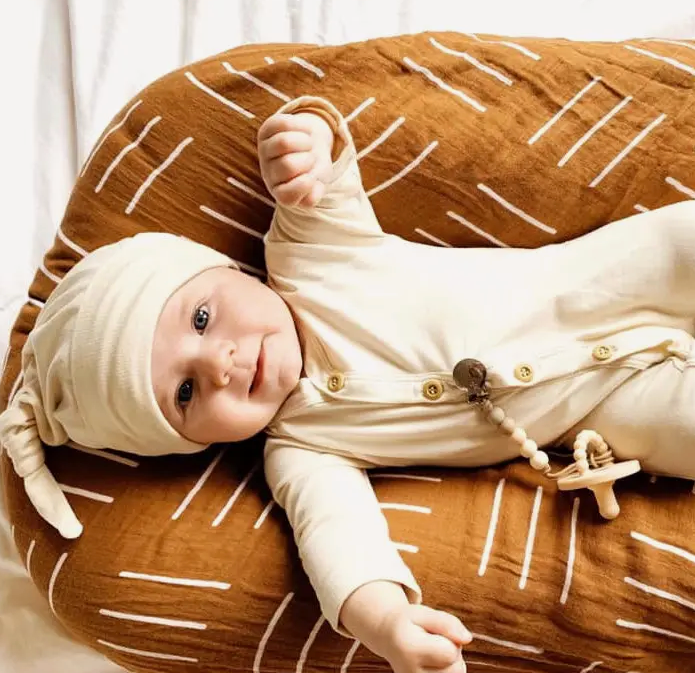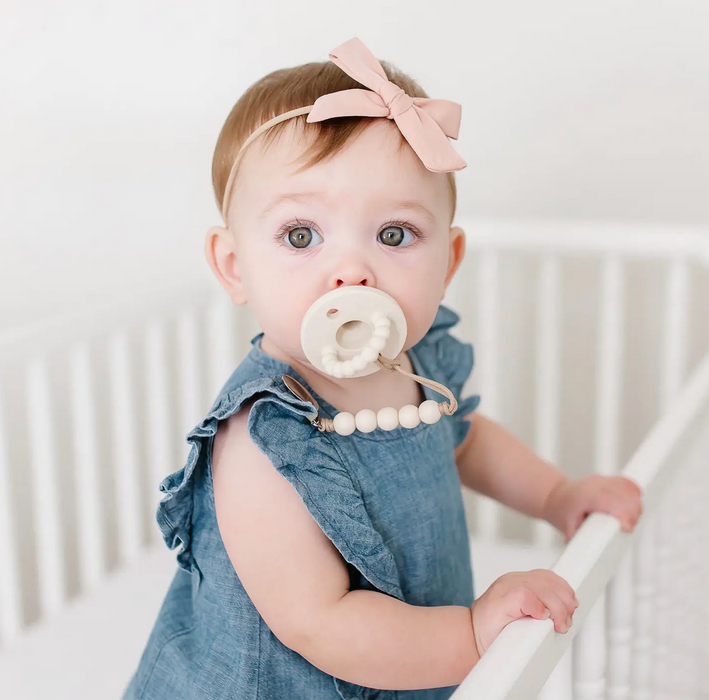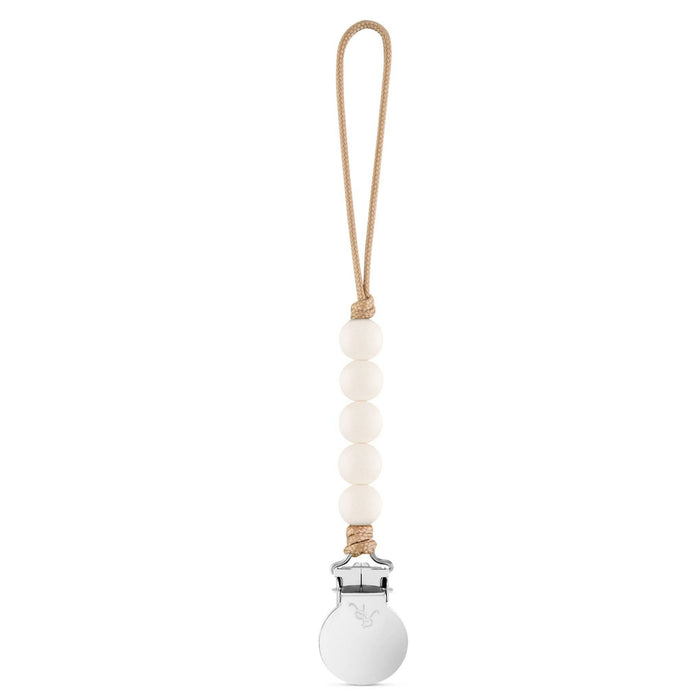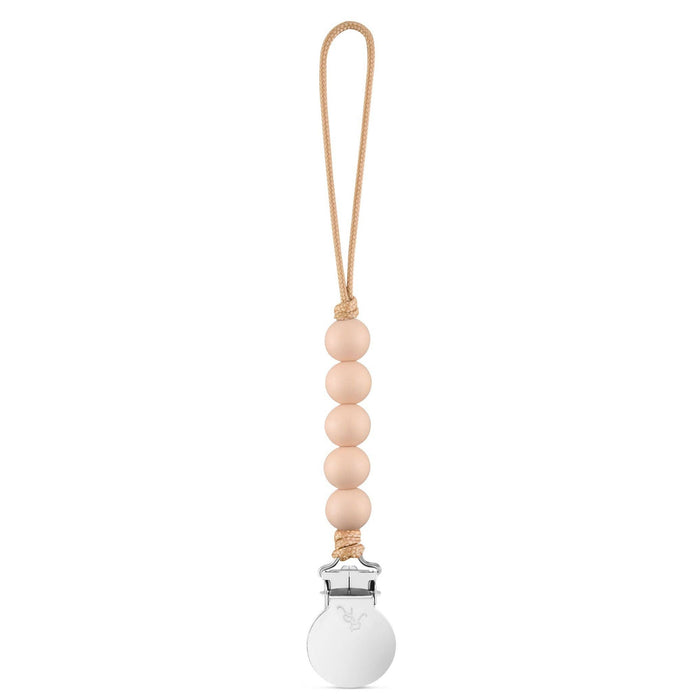 Teether + Clip in one
Mini Clip, approximately 6.5"- 7.5"
MATERIALS: Nylon cord, five medium food grade silicone beads, and a lead free stainless steel Ryan & Rose clip. 
Made in Tennessee, USA with imported materials.
Look for our signature lengths, beaded designs, knots, unique construction, cord material, and branded metal clips. These factors represent an authentic Ryan & Rose Cutie Clip.  
Don't want to lose it, Cutie Clip it!