Mother's Day Card - Can't Have Nice Things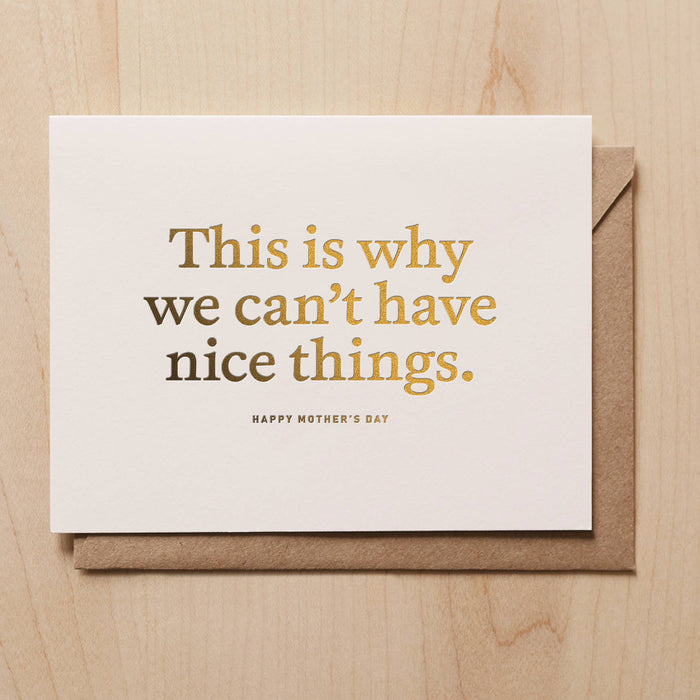 'Happy Mother's Day.' We finally know first hand what mom was talking about. Mother's Day is the perfect time to let her know.
Size: A2 (4.25" x 5.5"), folded.
Paper: 100% Cotton, Pearl White (tree-free).
Technique: Letterpress, gold foil.
Interior: Blank.
Envelope: Kraft.
Made in United States